Artisé De Solution is a startup innovations company that focuses on bringing a fresh perspective to advertising. The company seeks to reinvent the current methods of connecting with consumers by capitalizing on the current trends heralded by innovations of the 21st century.
As the creative director of the company, I conceptualized the entire branding/identity of Artisé De Solution to keep our look consistent.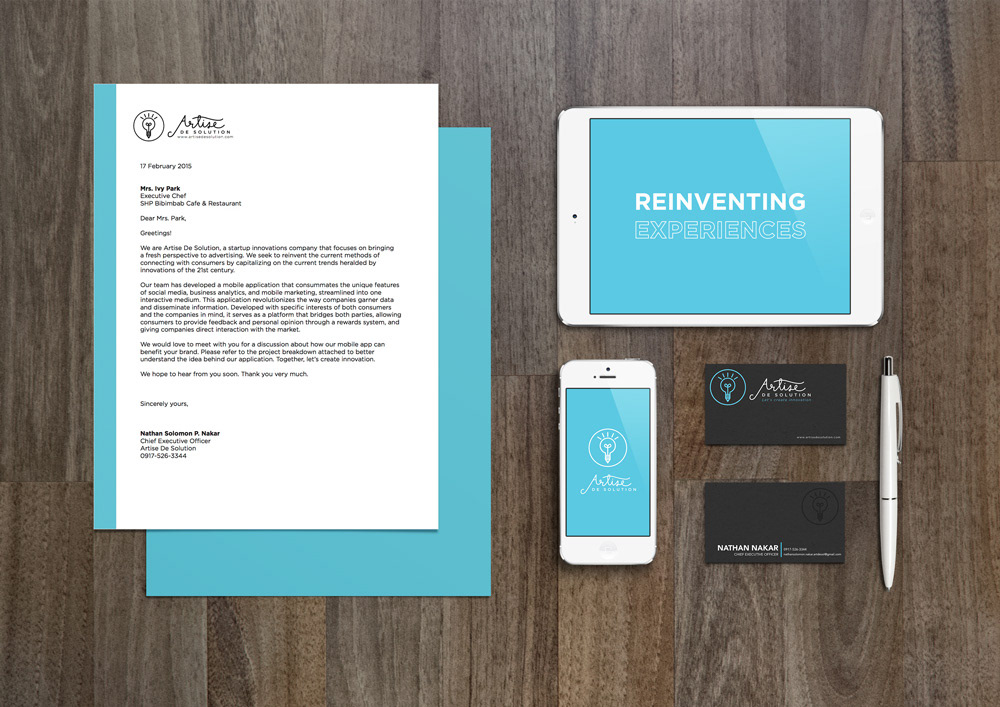 The company's main thrust can be narrowed down to two key words: innovation and creation. I kept these keywords in mind when creating the logo. In terms of aesthetics, I wanted it to be simple, clean, and iconic. 

The logotype is actually based on my personal handwriting. I extended the cross section of the "t" to serve as the accent mark on the é. After sketching it numerous times on paper, I vectored it on Adobe Illustrator.


Company colors and font guides:
I chose blue as it is proven to be an effective color in marketing due to its friendly, calm vibe. I selected a color palette based on the initial light blue I used.

Details of the actual calling cards, printed.