In 2016 I was approached by a cosmetics brand from Turkey to illustrate a pattern for their newest line of makeup brushes.
Here are the some of initial studies that I presented to my client. She wanted something very quirky and young, so I incorporated those guidelines into choosing the color palette and illustrating the different elements.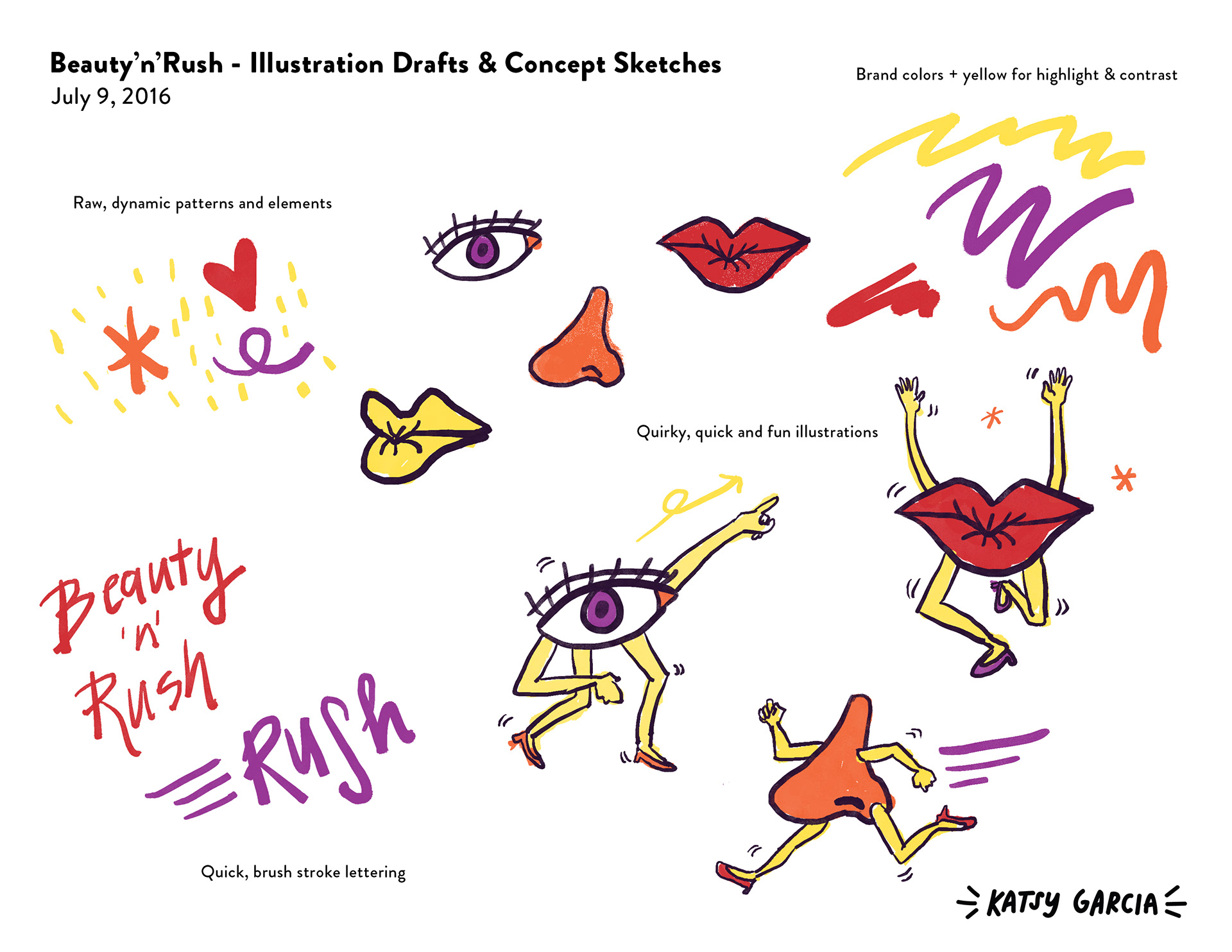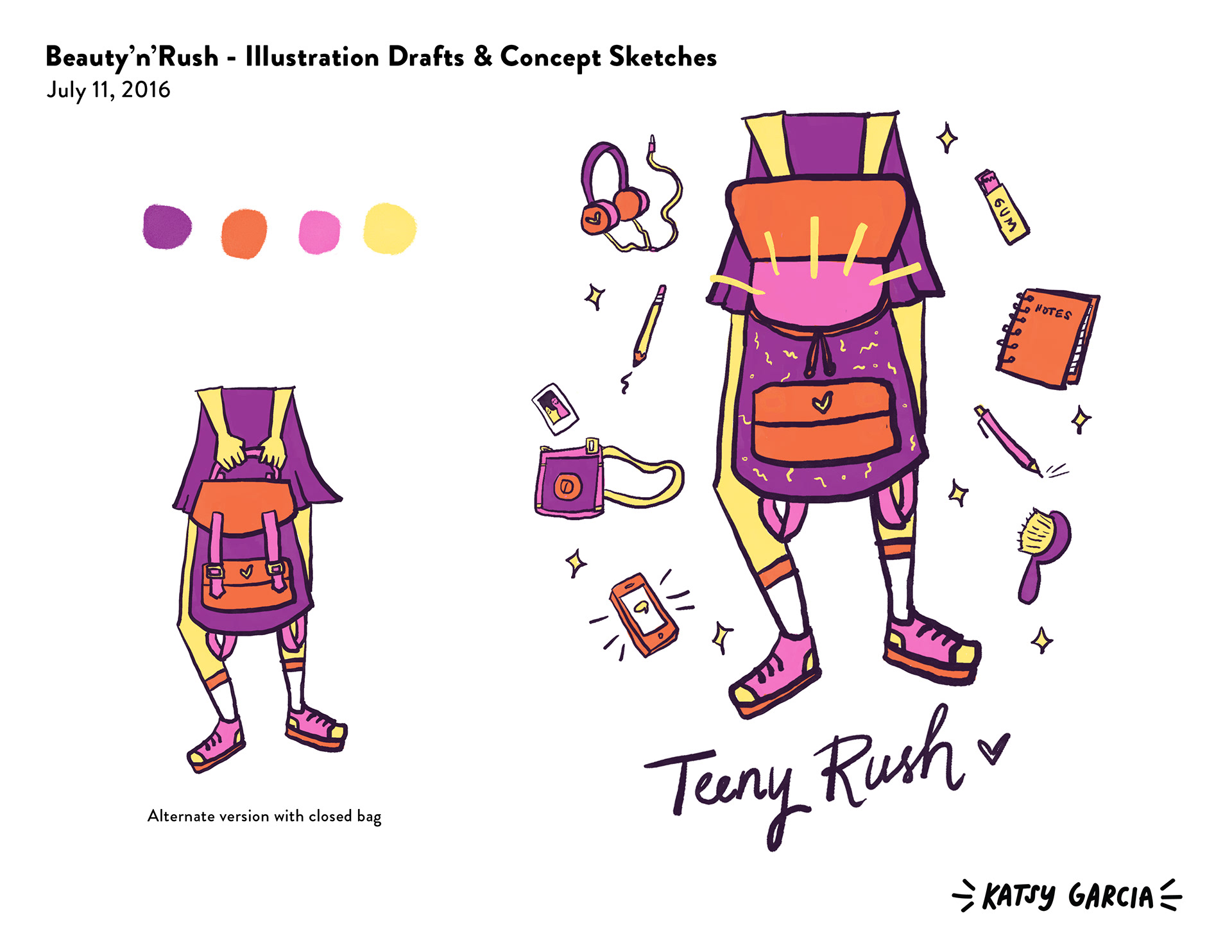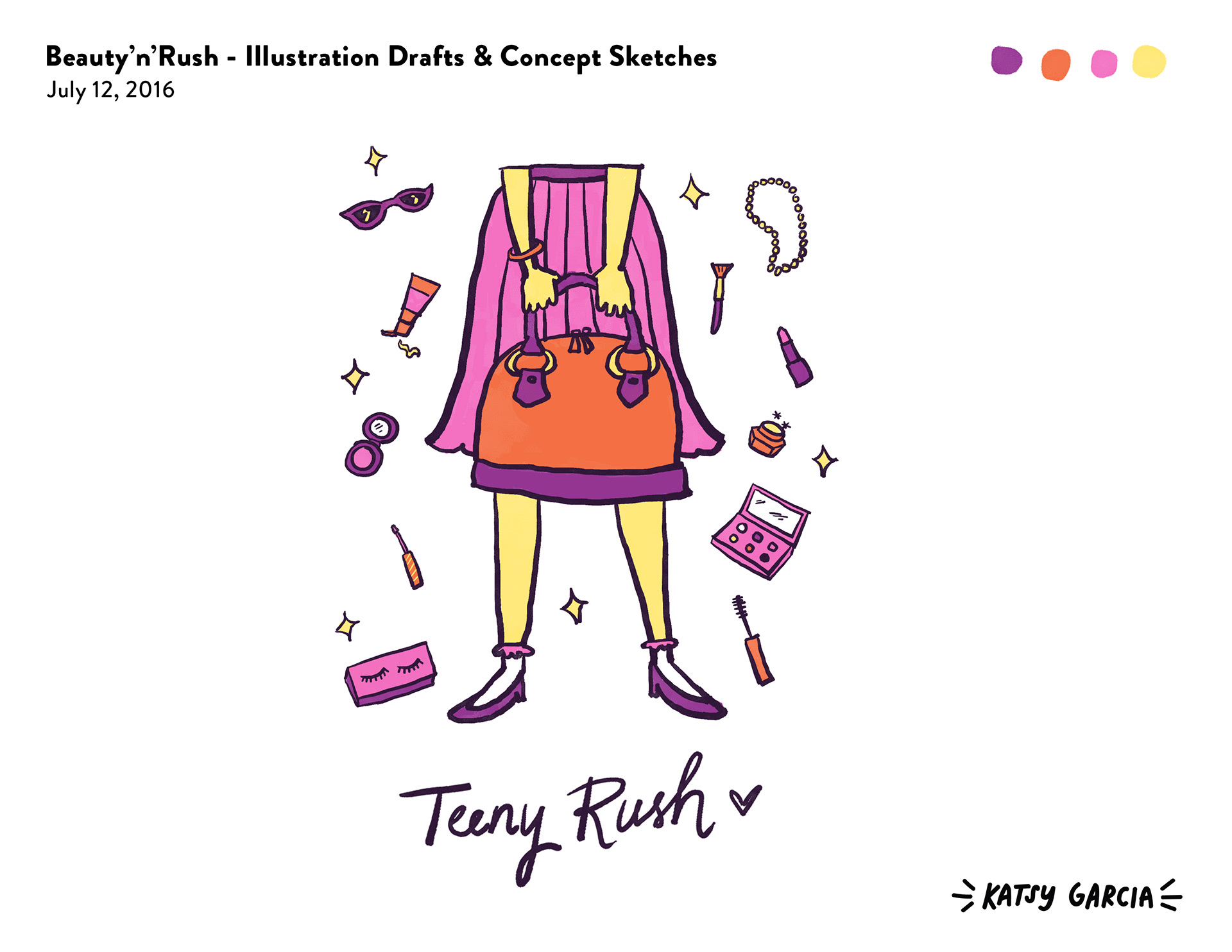 We finally decided on using a refined version of the bag study. Here's the final pattern applied to a brush pattern mockup.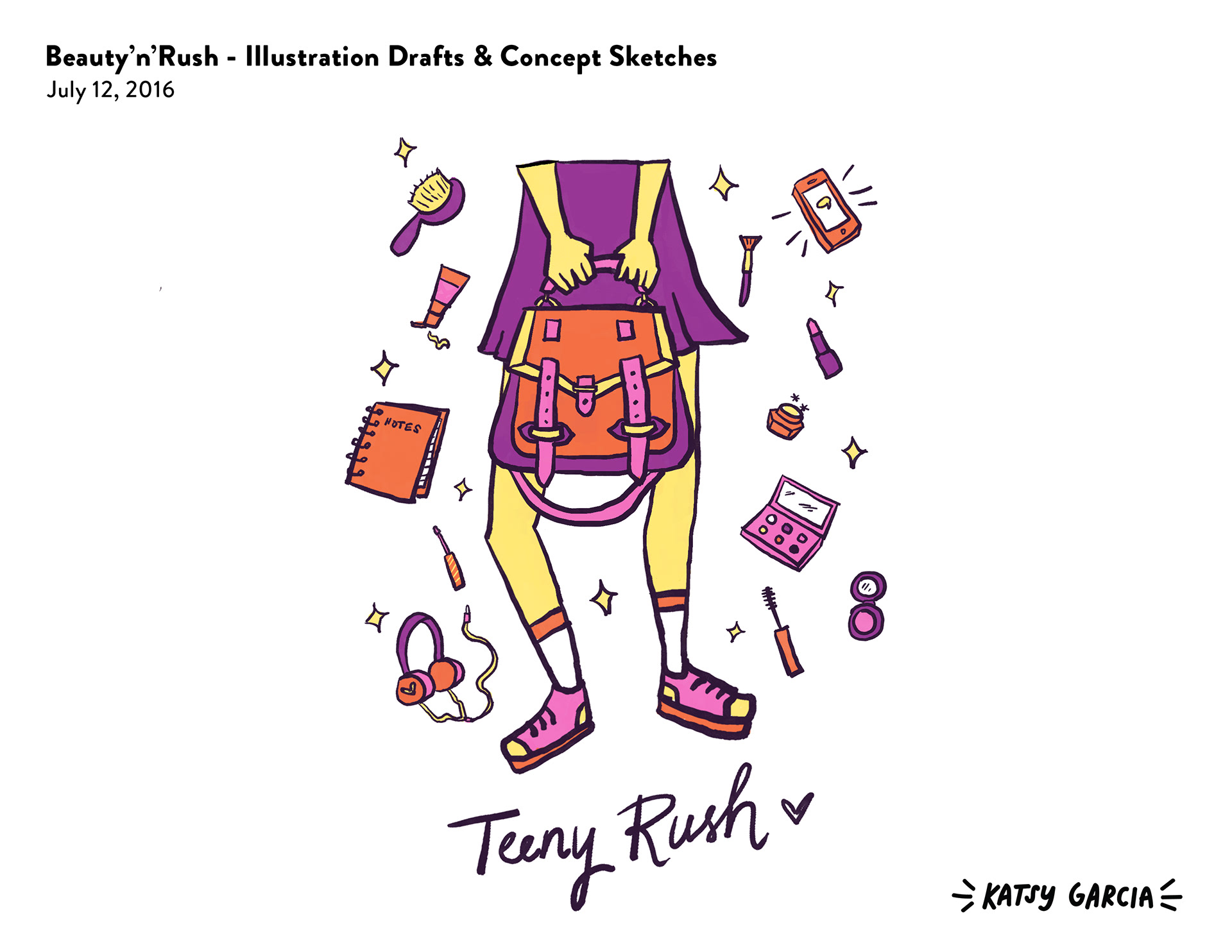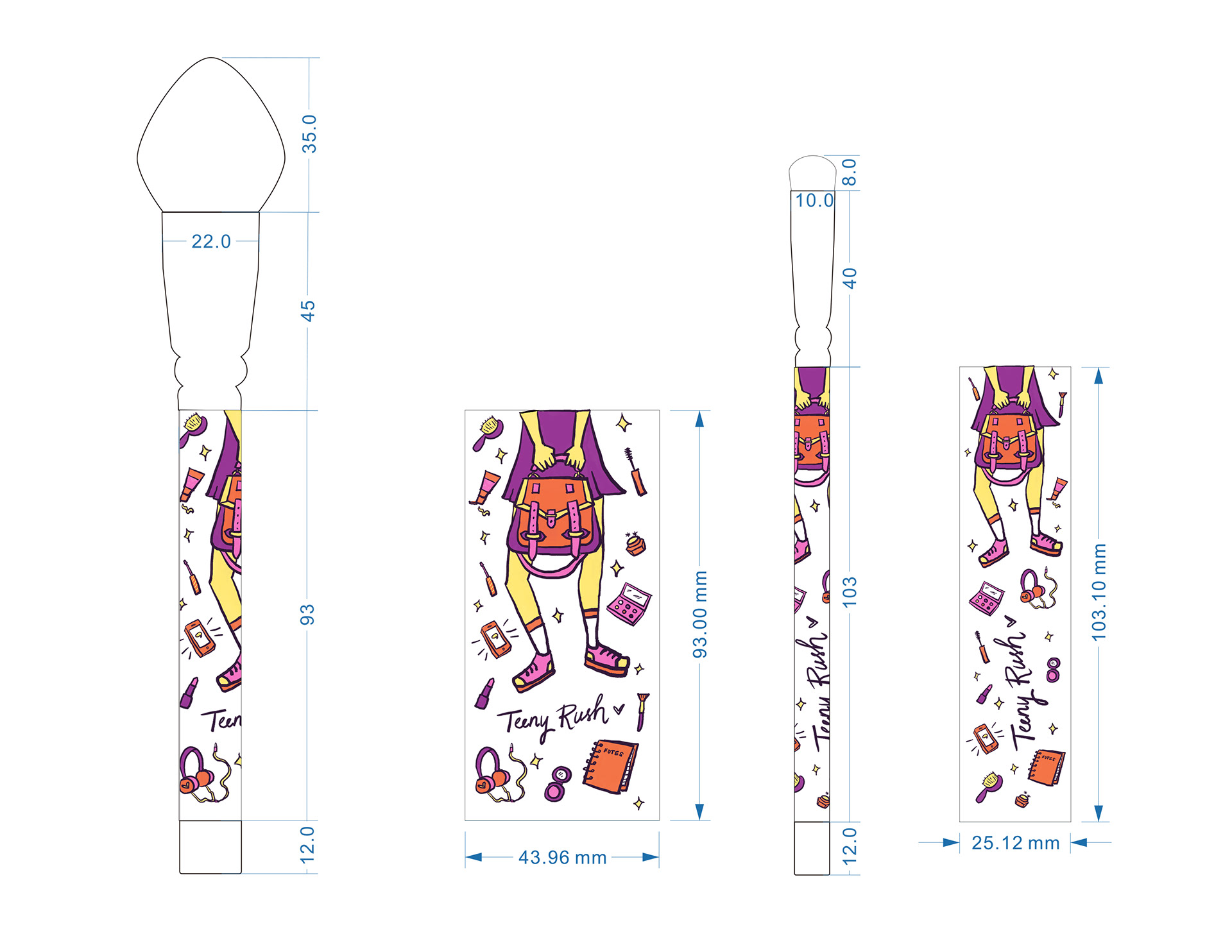 Thanks for stopping by! 💛