Devastation III: I-con was a culminating exhibit held last April 7-12, showcasing works based on theories from four sections of the FSTHEOR (Theory in Art and Design) course. I served as the project's managing head as well as the design head for the promotional materials, mainly the exhibit poster and the officers' ID tags.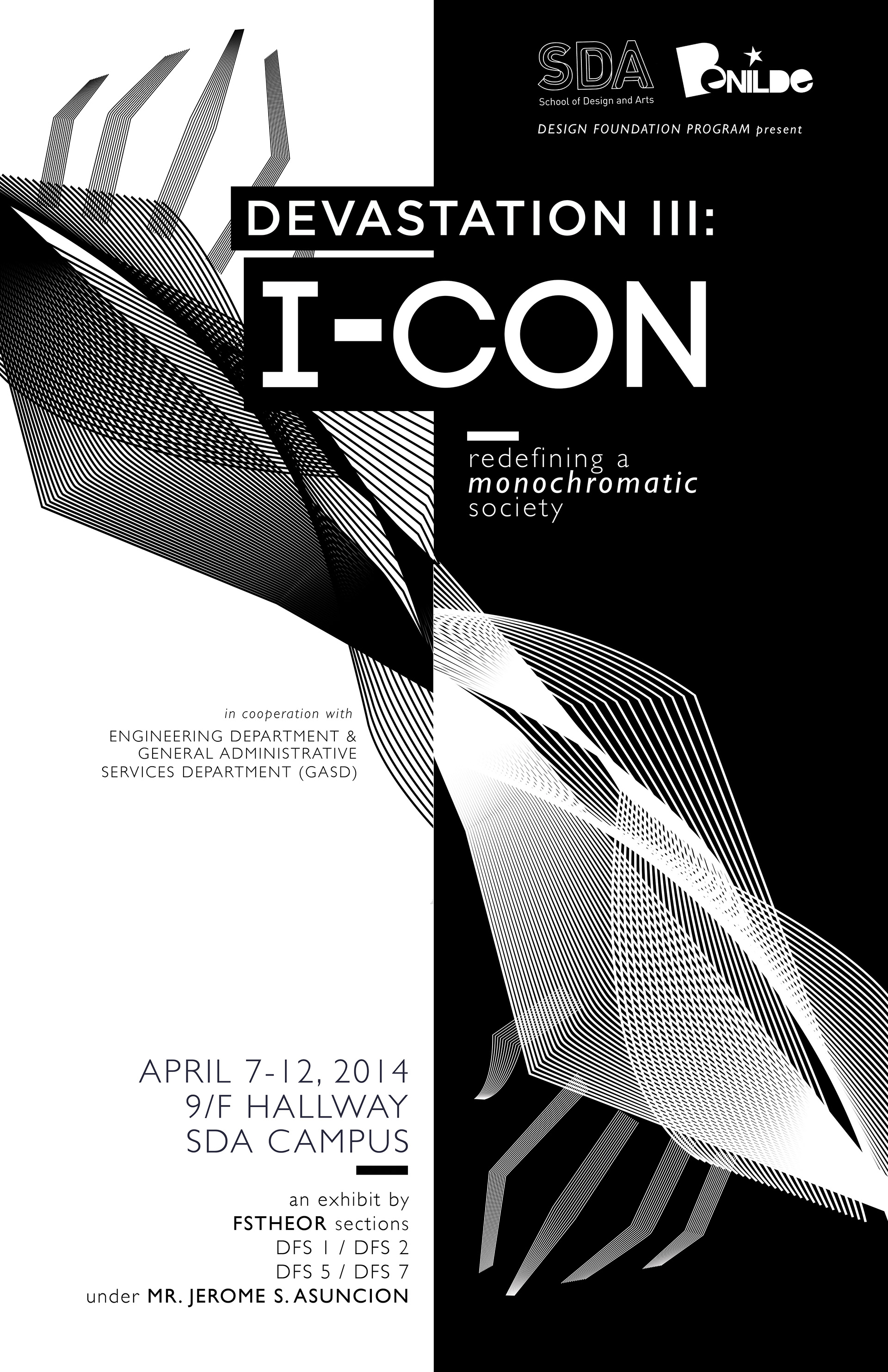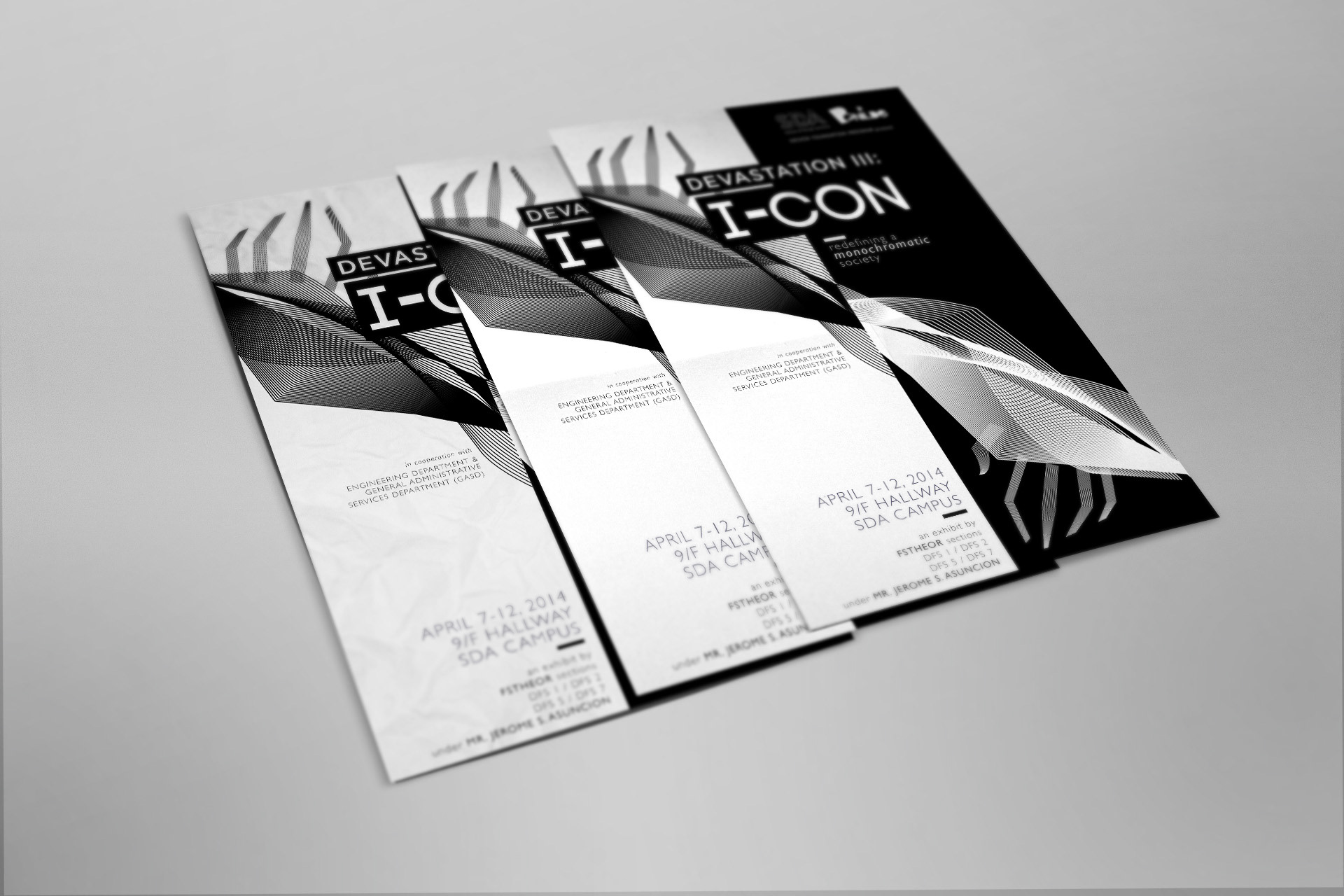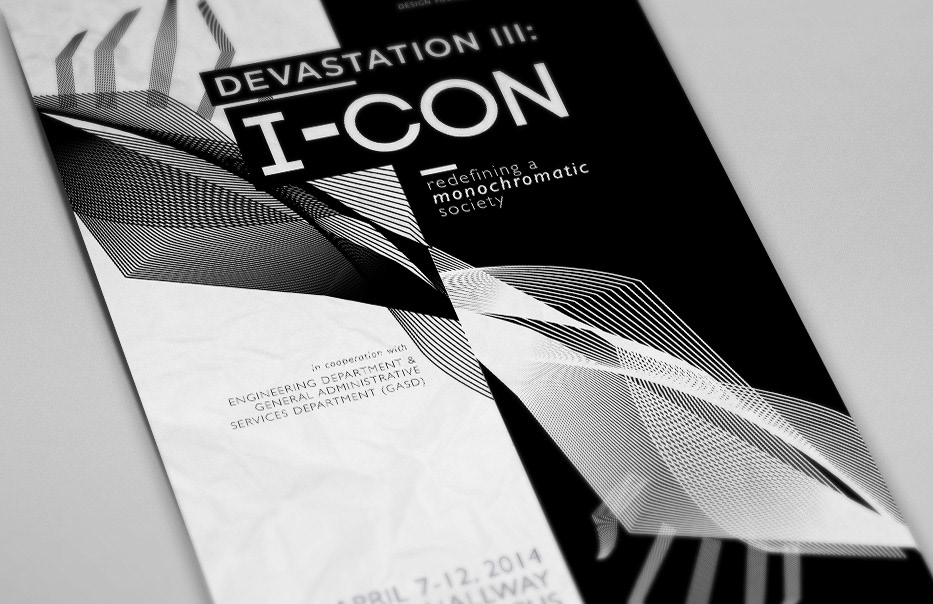 The title "I-con" was short for "I contrast" or "I-contradict," as the exhibited works tackled different issues and theories such as gender equality, eco art, and cybernetics and exploring through form how they can be related to society. I explored the concept of contrast in the poster design by using black and white against each other. 
The class officer ID designs used the same basic elements.