Client: Personal Schoolwork
These skateboard deck designs were done for the Generate Illustration Challenge at SCAD. This year's challenge was to create 3 skateboard deck designs within 24 hours. My entry got an Honorable Mention!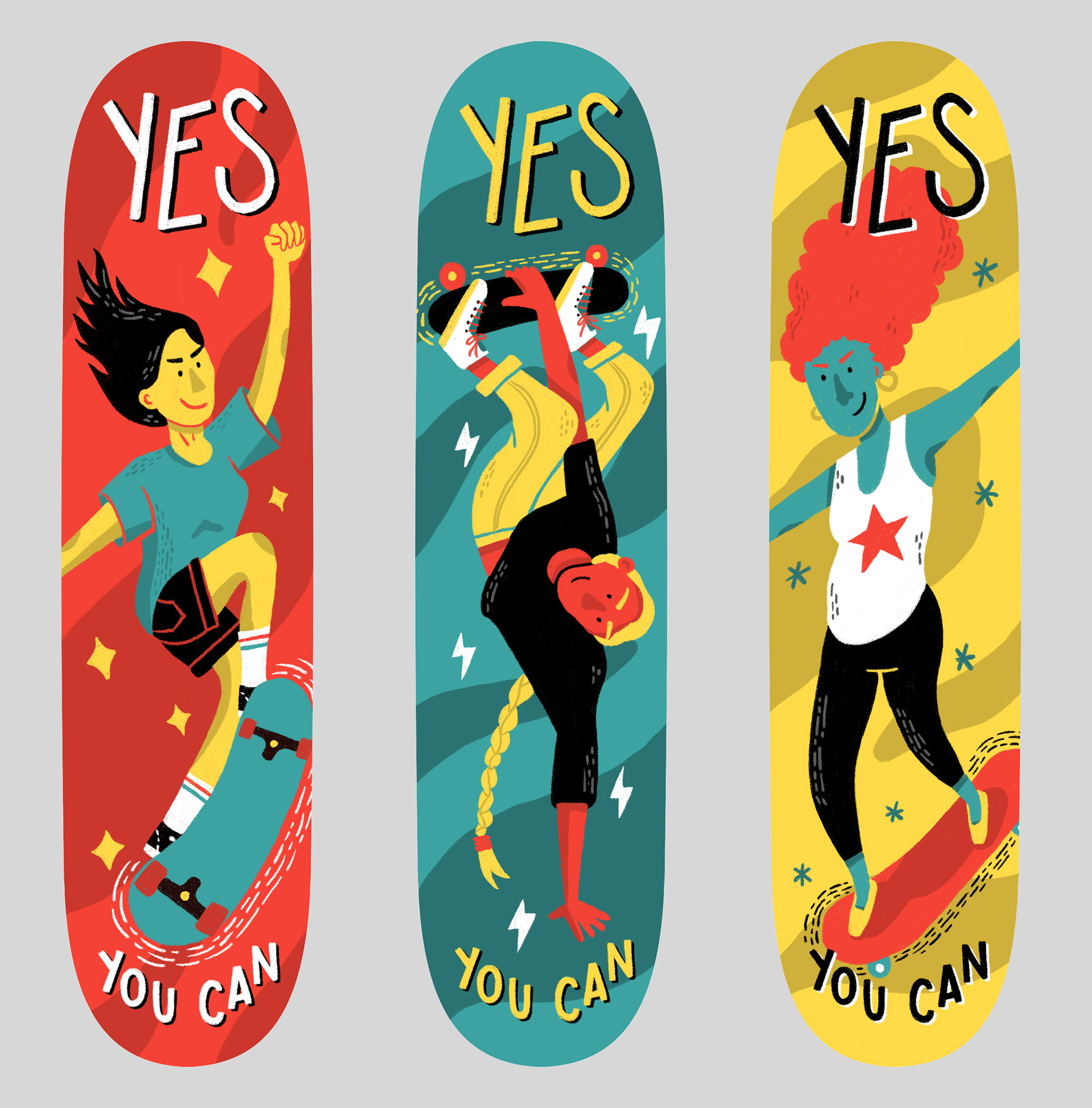 The main concept behind my deck designs was to get more girls to skate. As someone who skates myself (and was very hesitant and insecure to learn at first), I always try to encourage girls to skate because it's really empowering to conquer something scary and discover that it's actually super fun. I tried to deviate from the typical gritty, masculine, and dark skate deck designs and create instead colorful and powerful images that a girl would be less intimidated to pick up.
I also drew the three boards to represent three different areas of skating: street skating, vert skating, and longboarding.
This is what the designs would look like on a board with the trucks and wheels.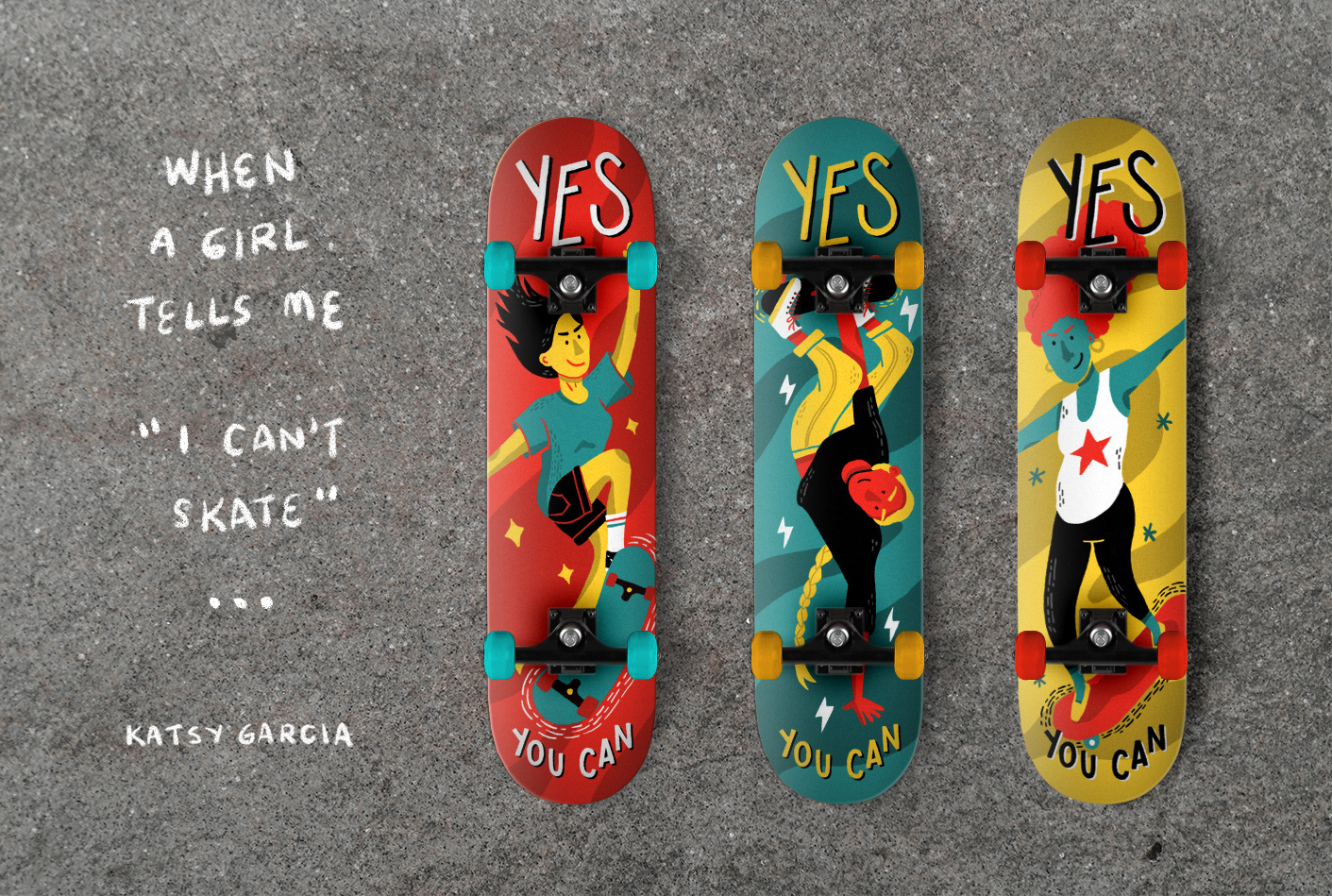 Thanks for stopping by! :)