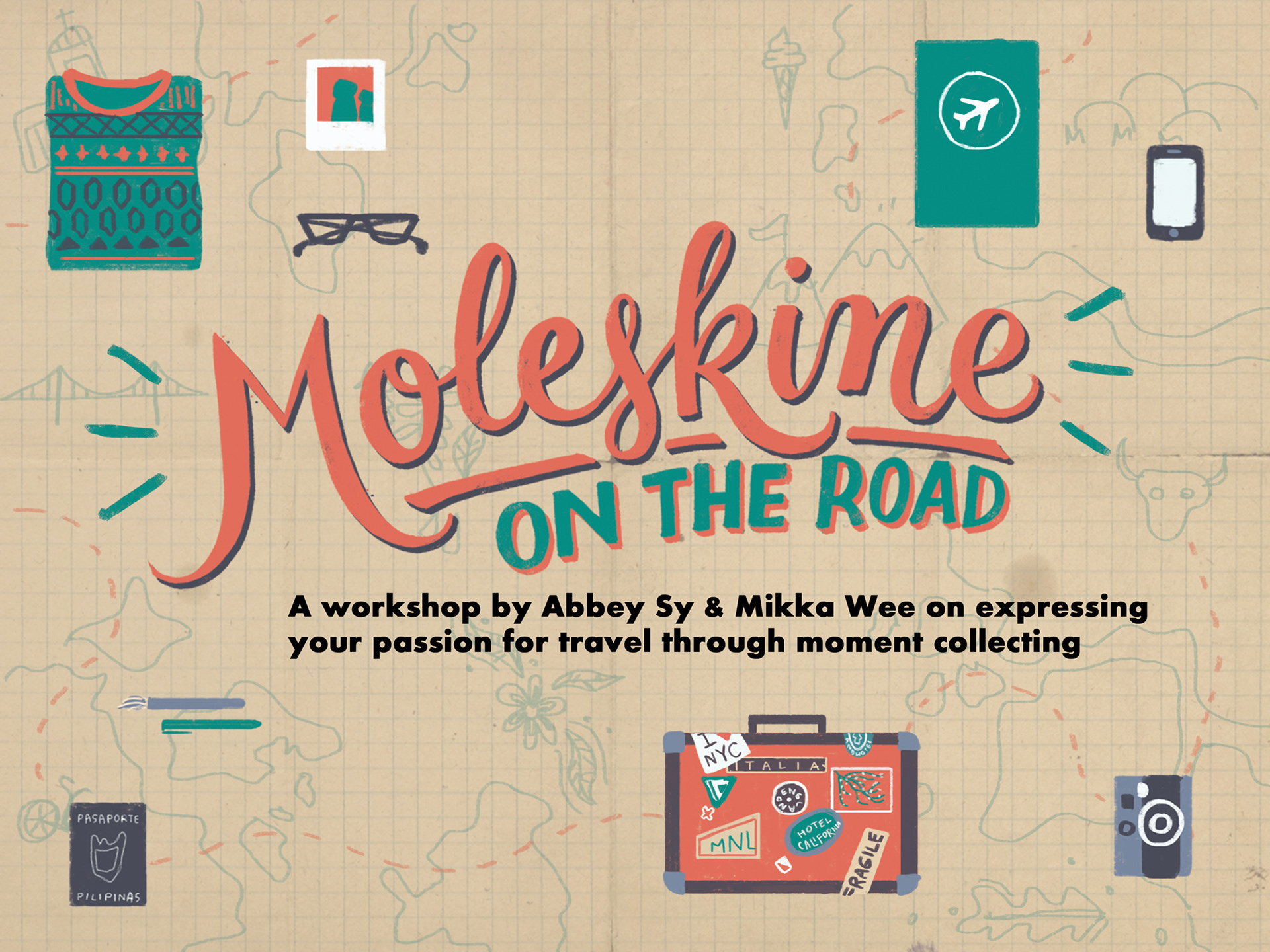 Moleskine On The Road
 is a workshop by letterer Abbey Sy and writer Mikka Wee, both travel enthusiasts, in collaboration with Moleskine Philippines and Fully Booked. The one-day workshop covered stories about travel and adventure, from tips on planning your travels to how to express your experiences through writing, illustration, and collecting moments.
As an intern of Abbey Sy, I was assigned to create the key poster for the workshop. I created a few illustrations of travel essentials to give the poster a rustic, jetsetter vibe.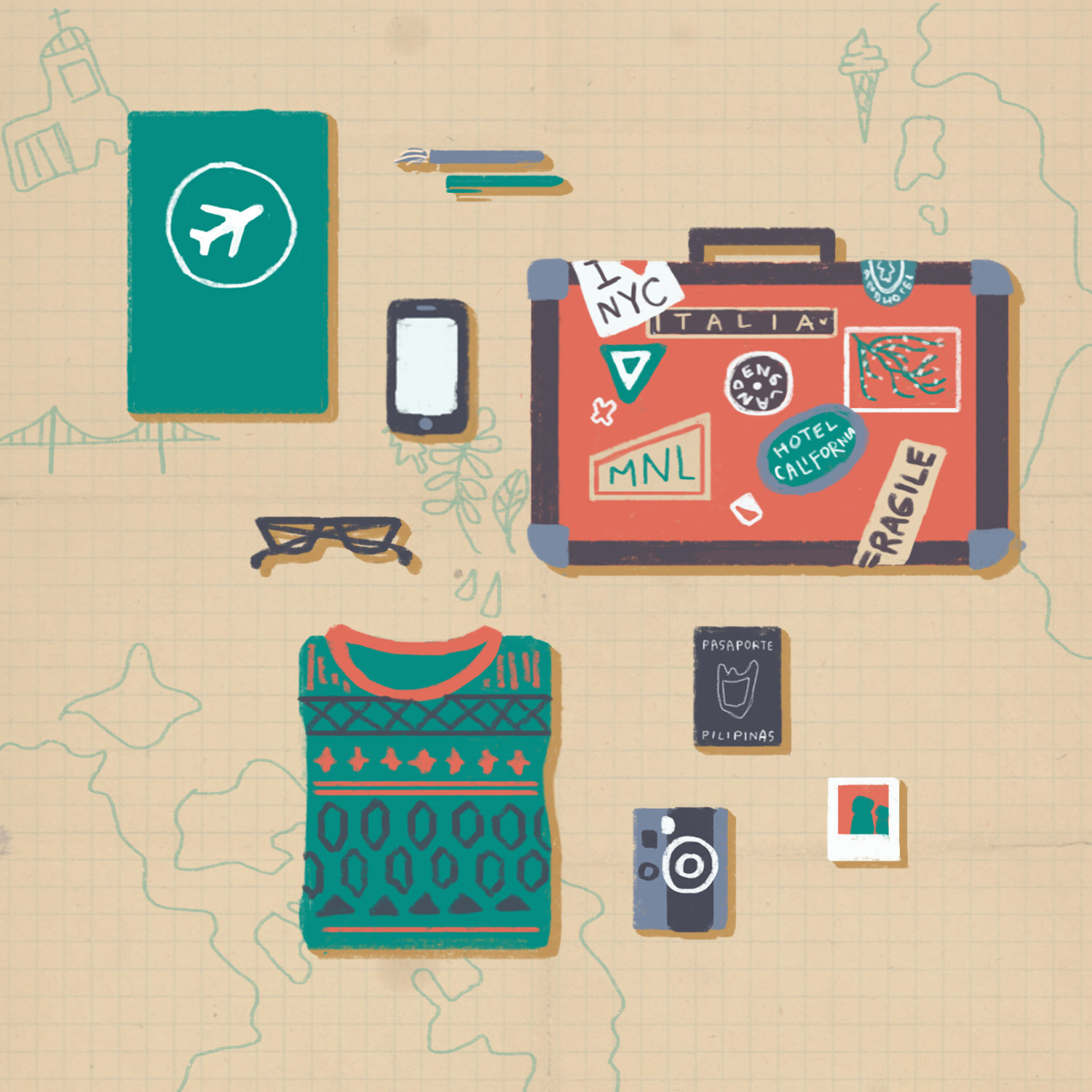 Abbey did the lettering for the poster, giving me several studies to work with.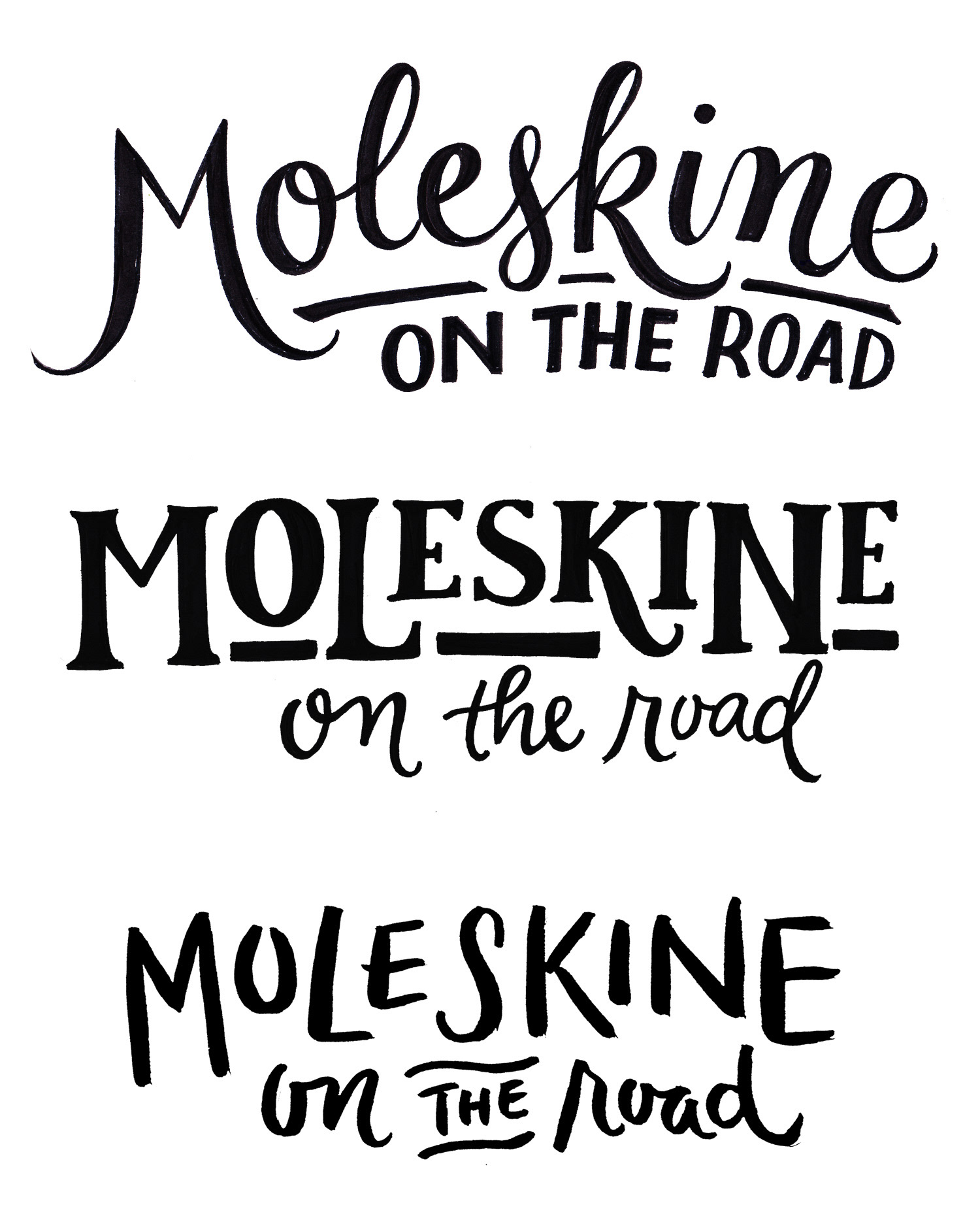 Here are the final posters, one wth more copy used for Facebook and one with less copy for more mobile-concentrated social media networks such as Twitter and Instagram.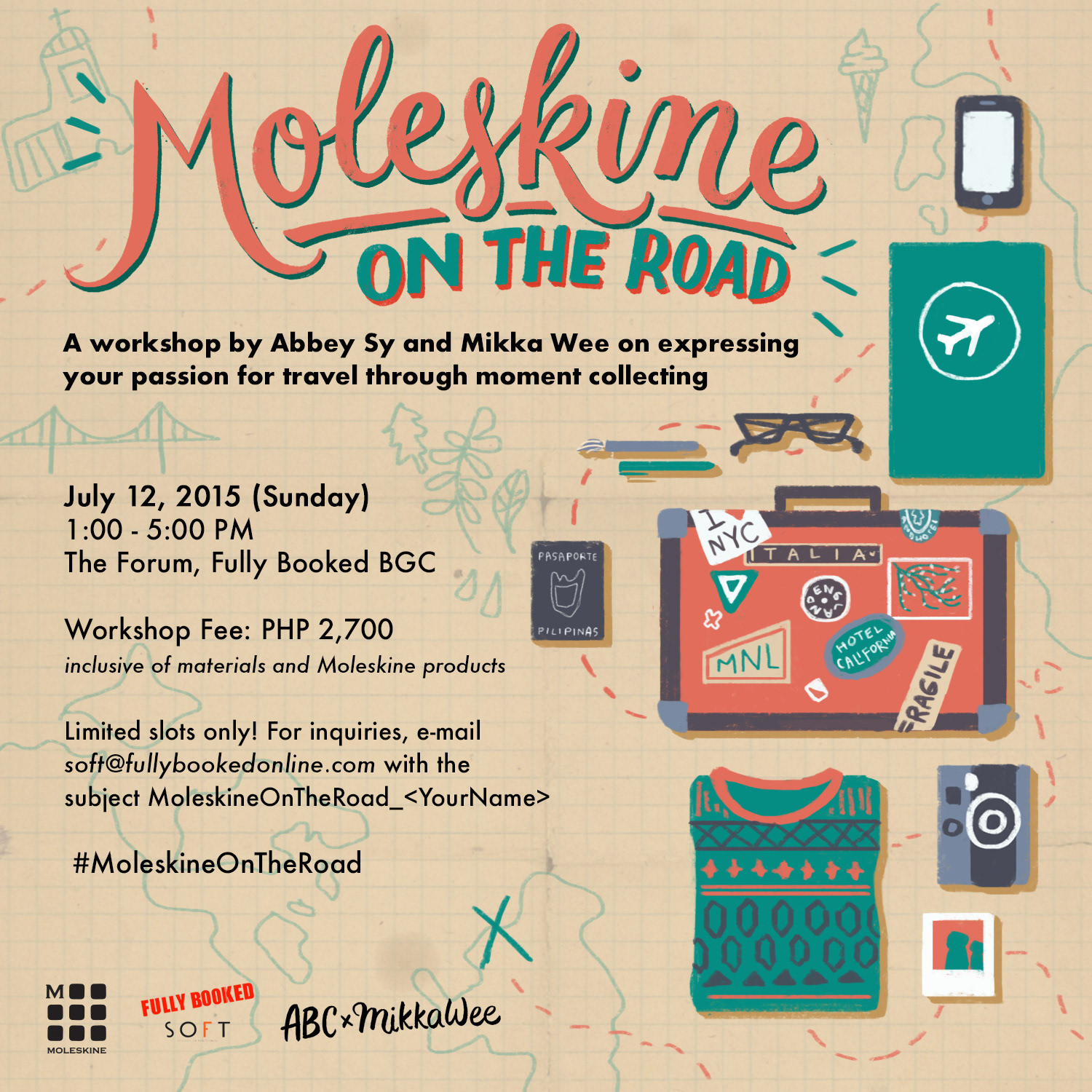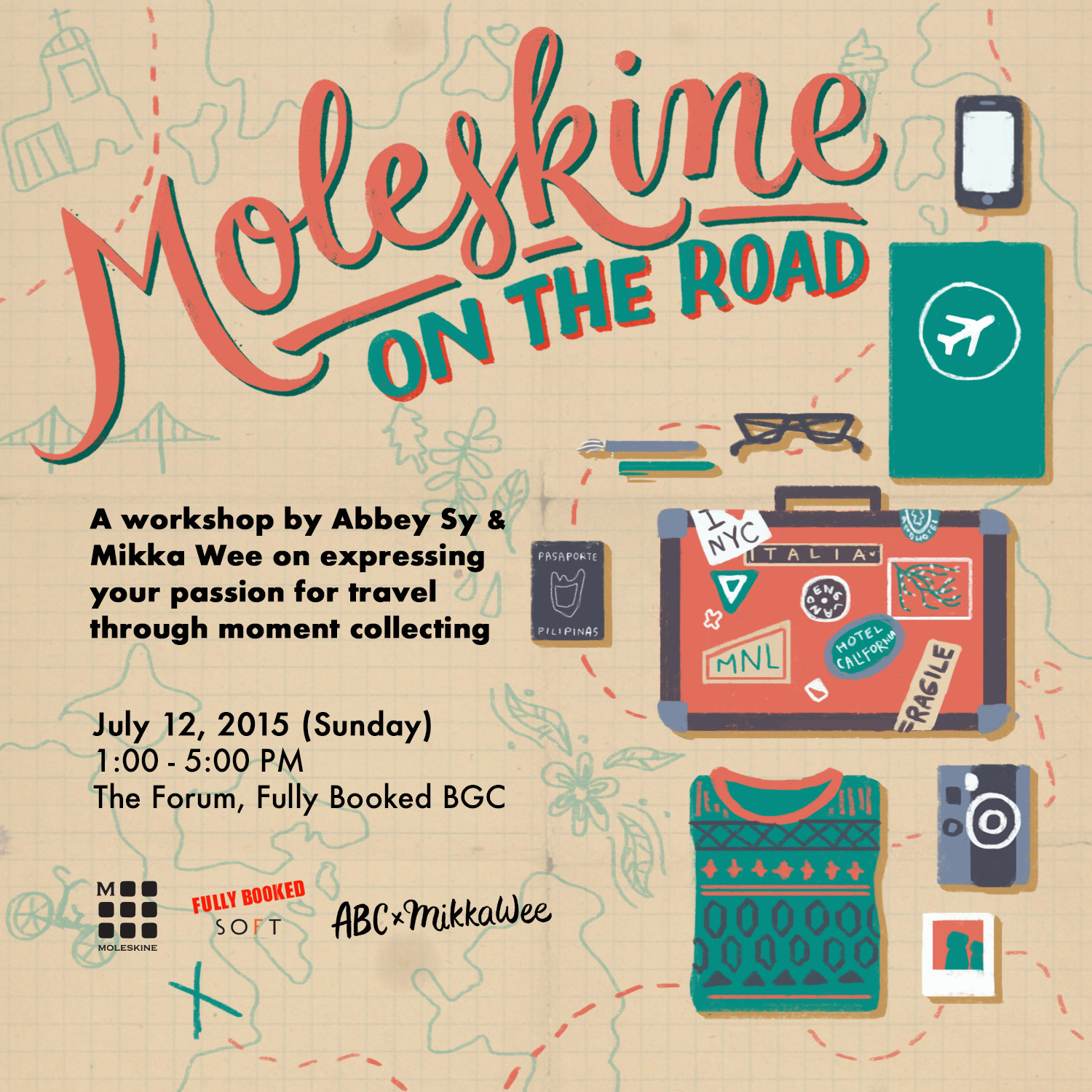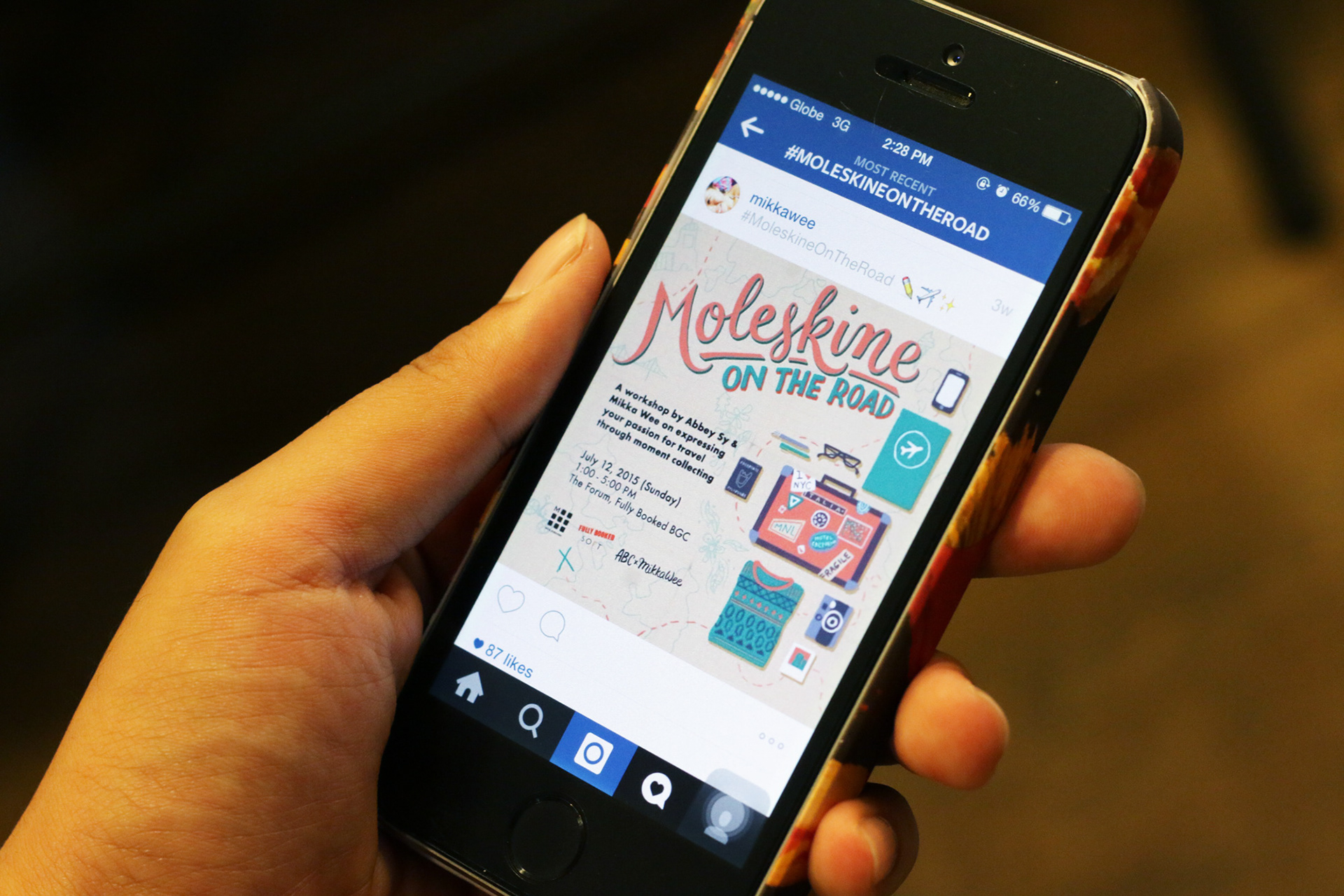 I also created some title and filler slides for the workshop presentation of Abbey and Mikka, using the same illustrated elements from the poster. 
Aharoni Bold served for most of the heavy title text, and Futura Medium for the body text for the powerpoint slides. (Very Wes Anderson inspired.)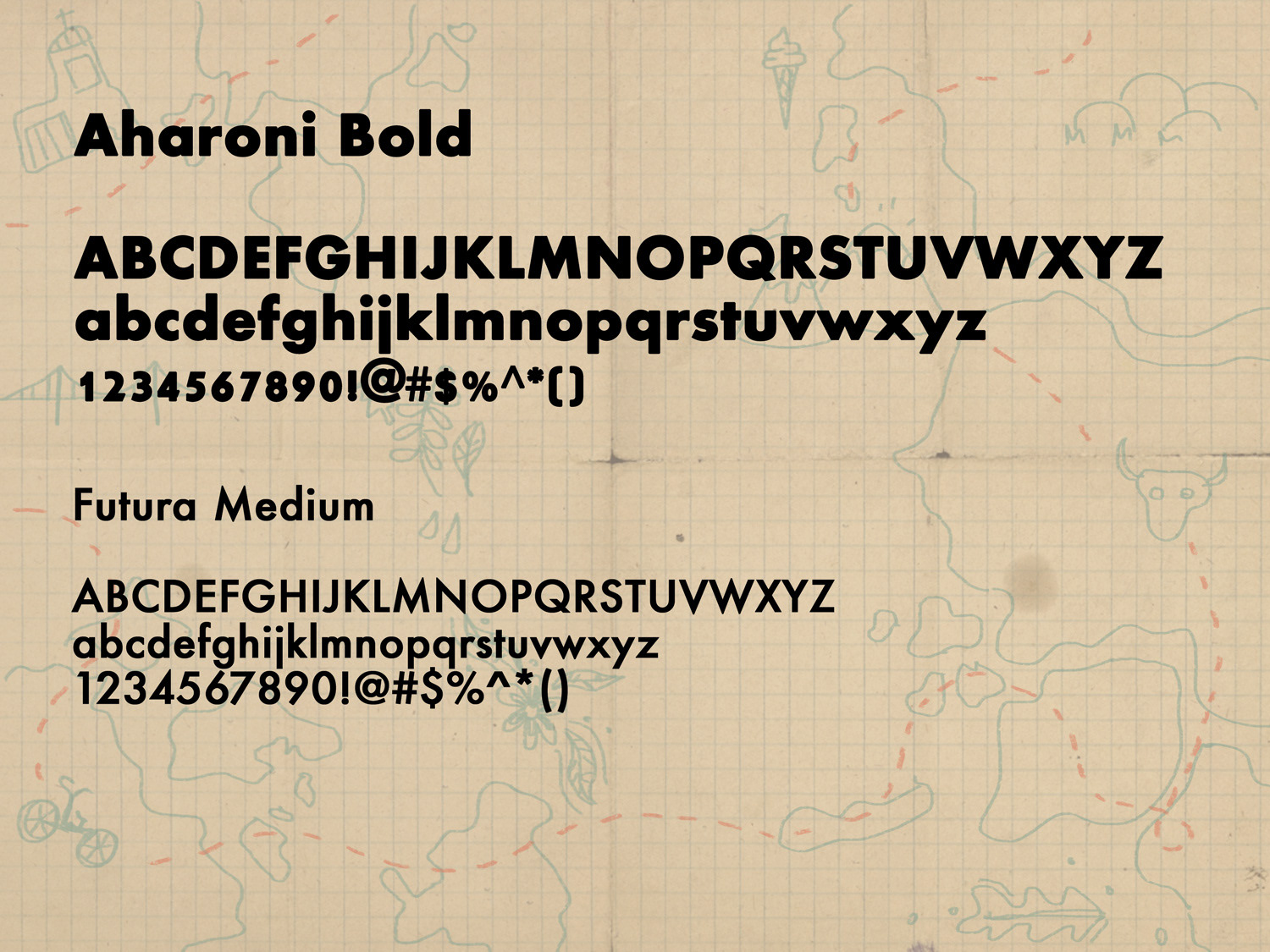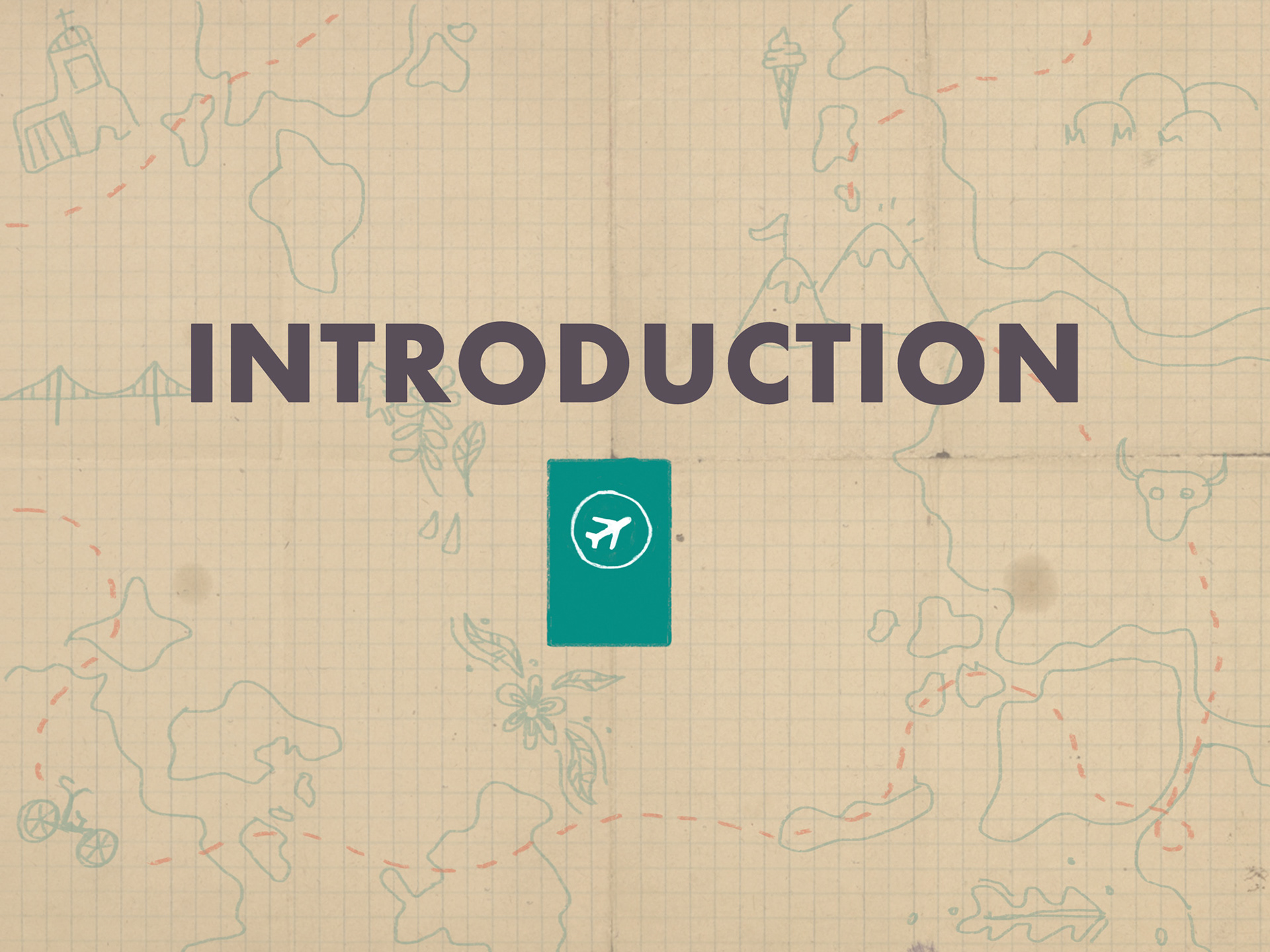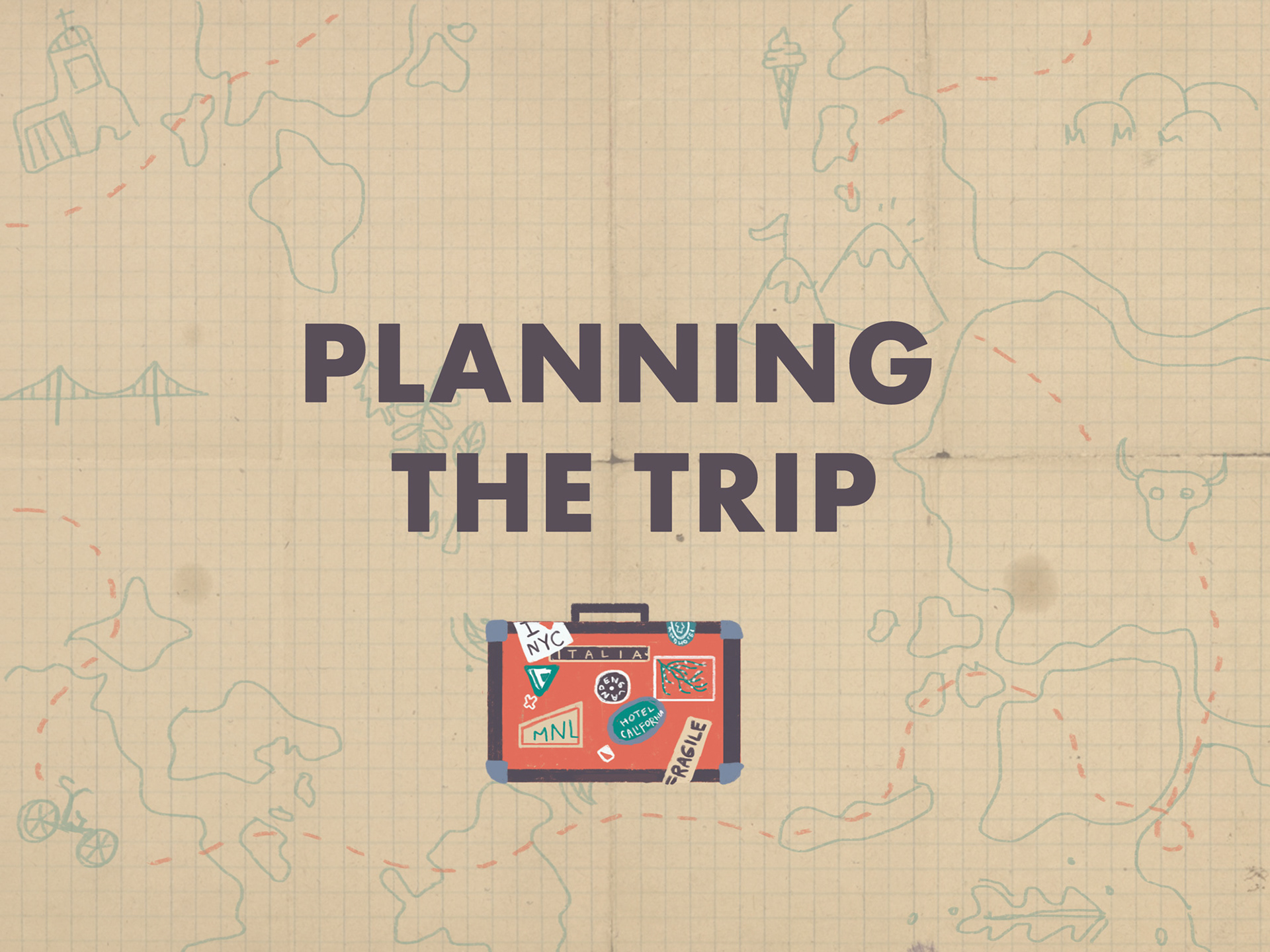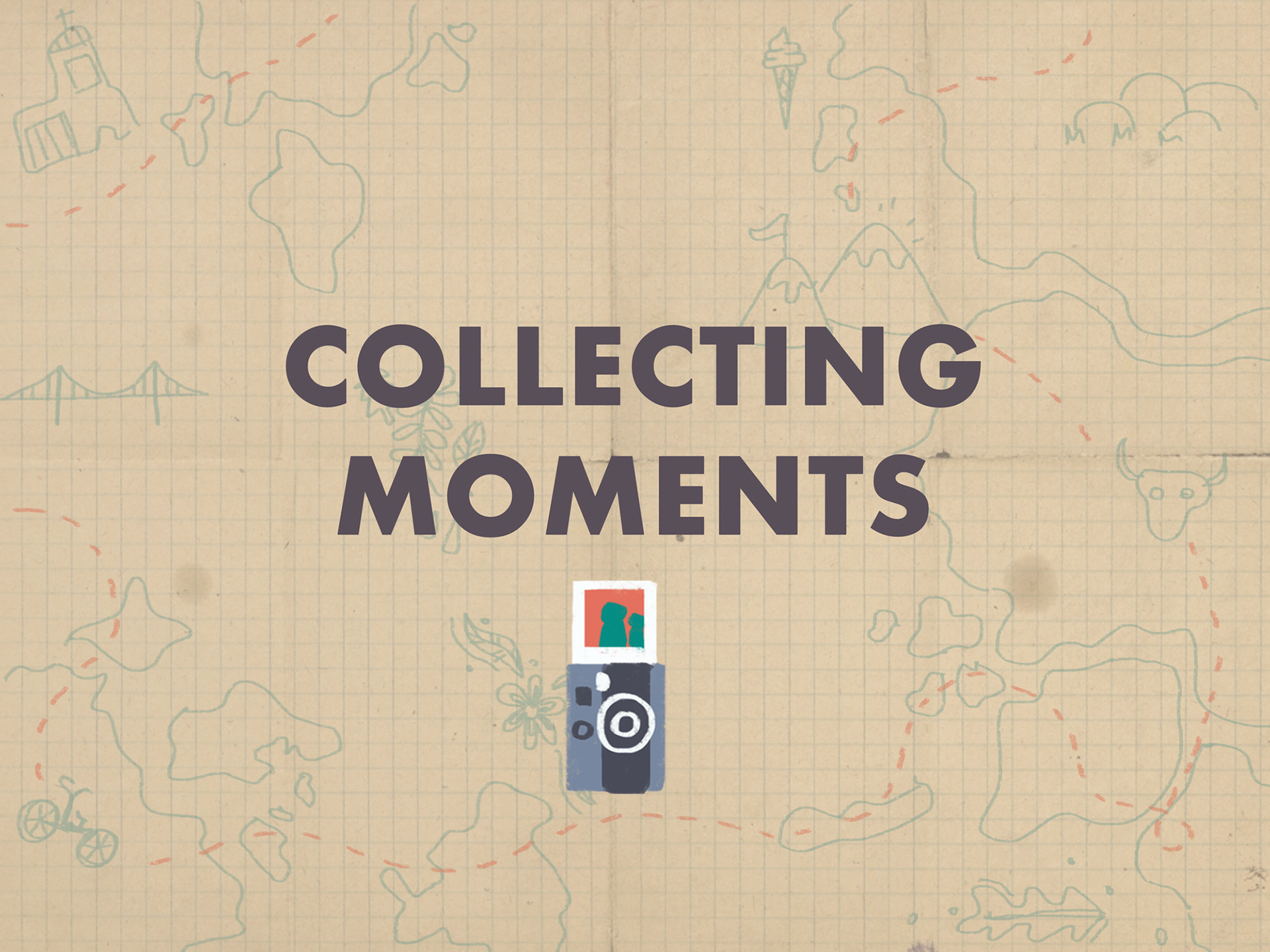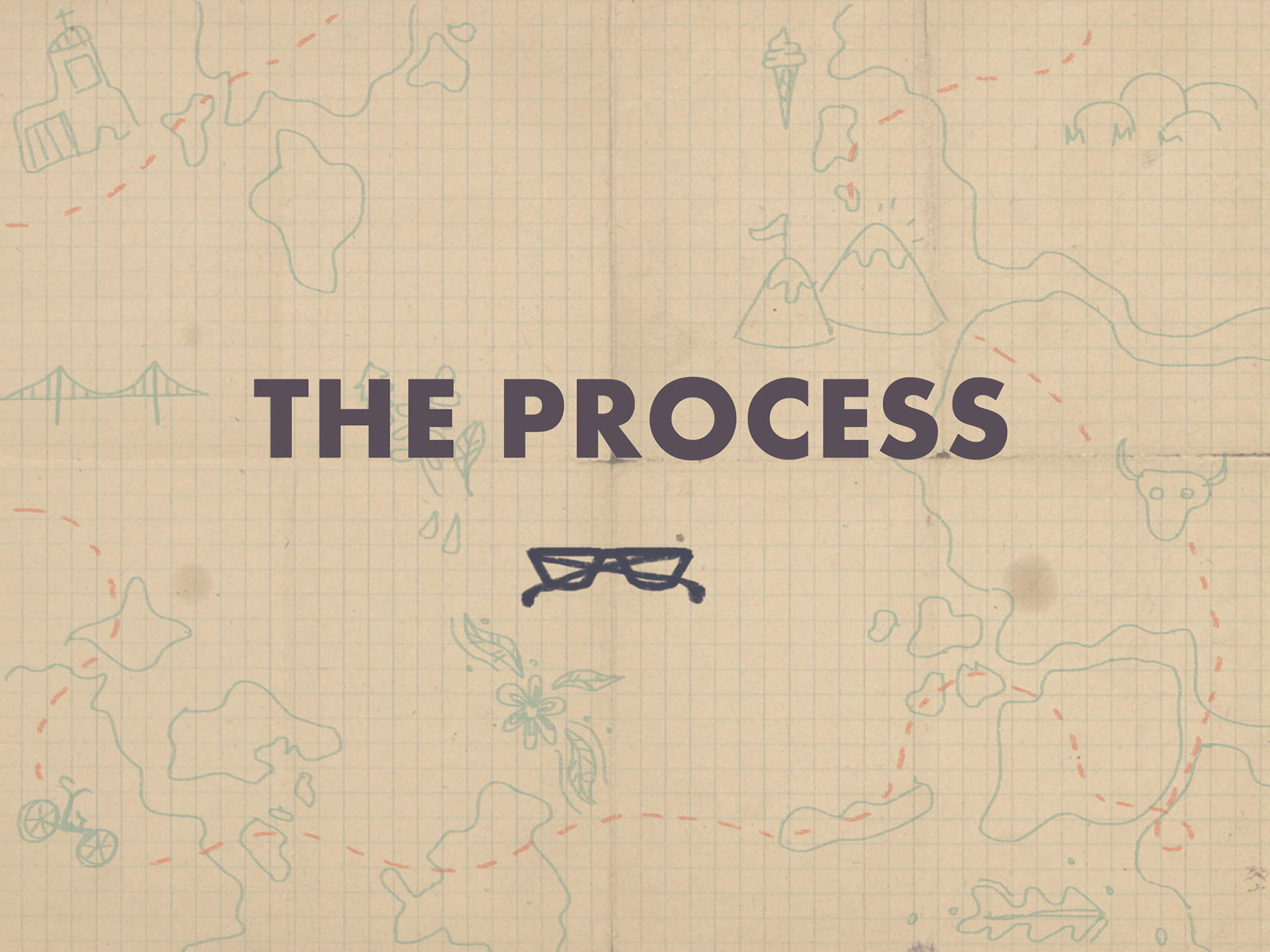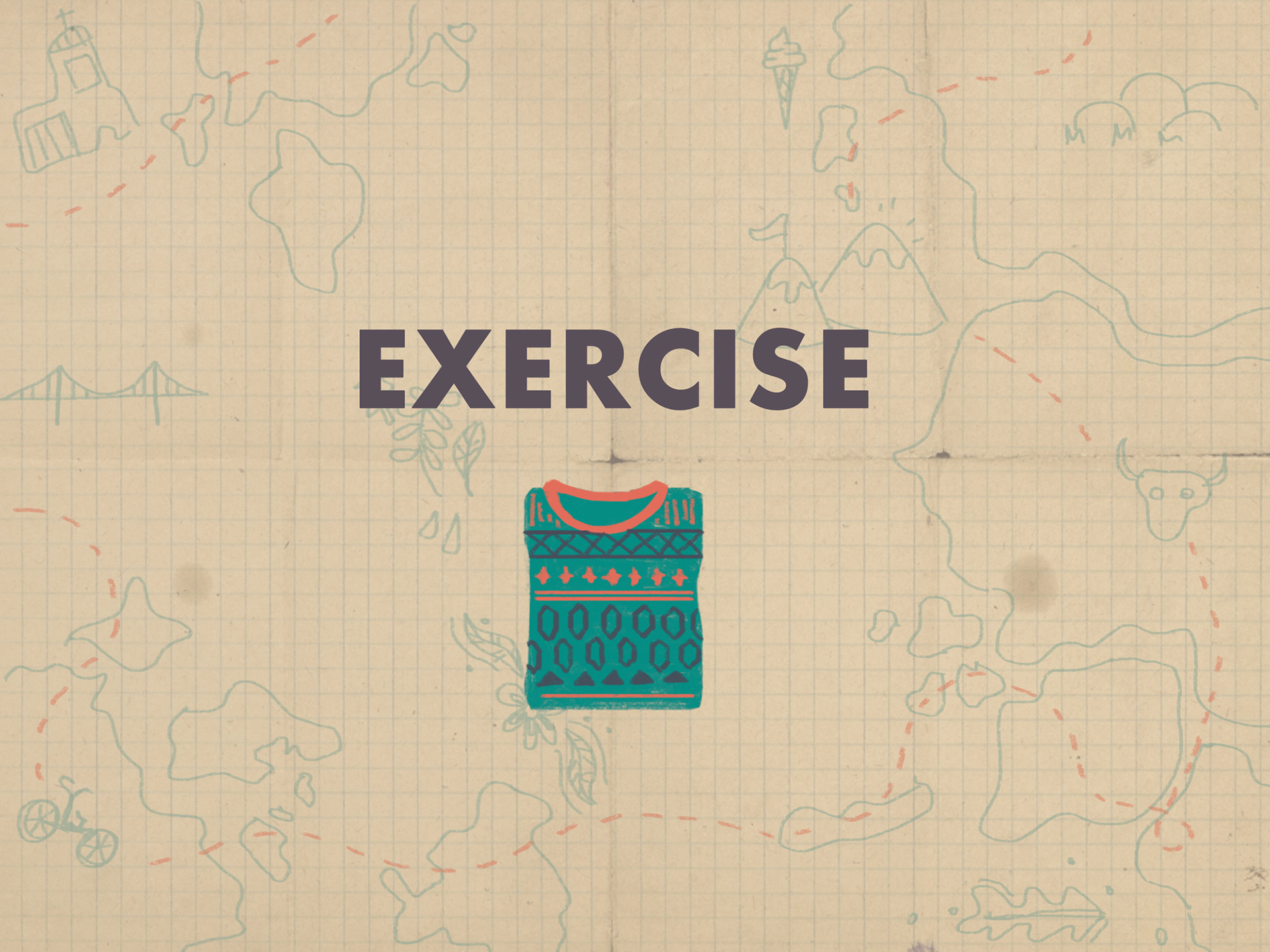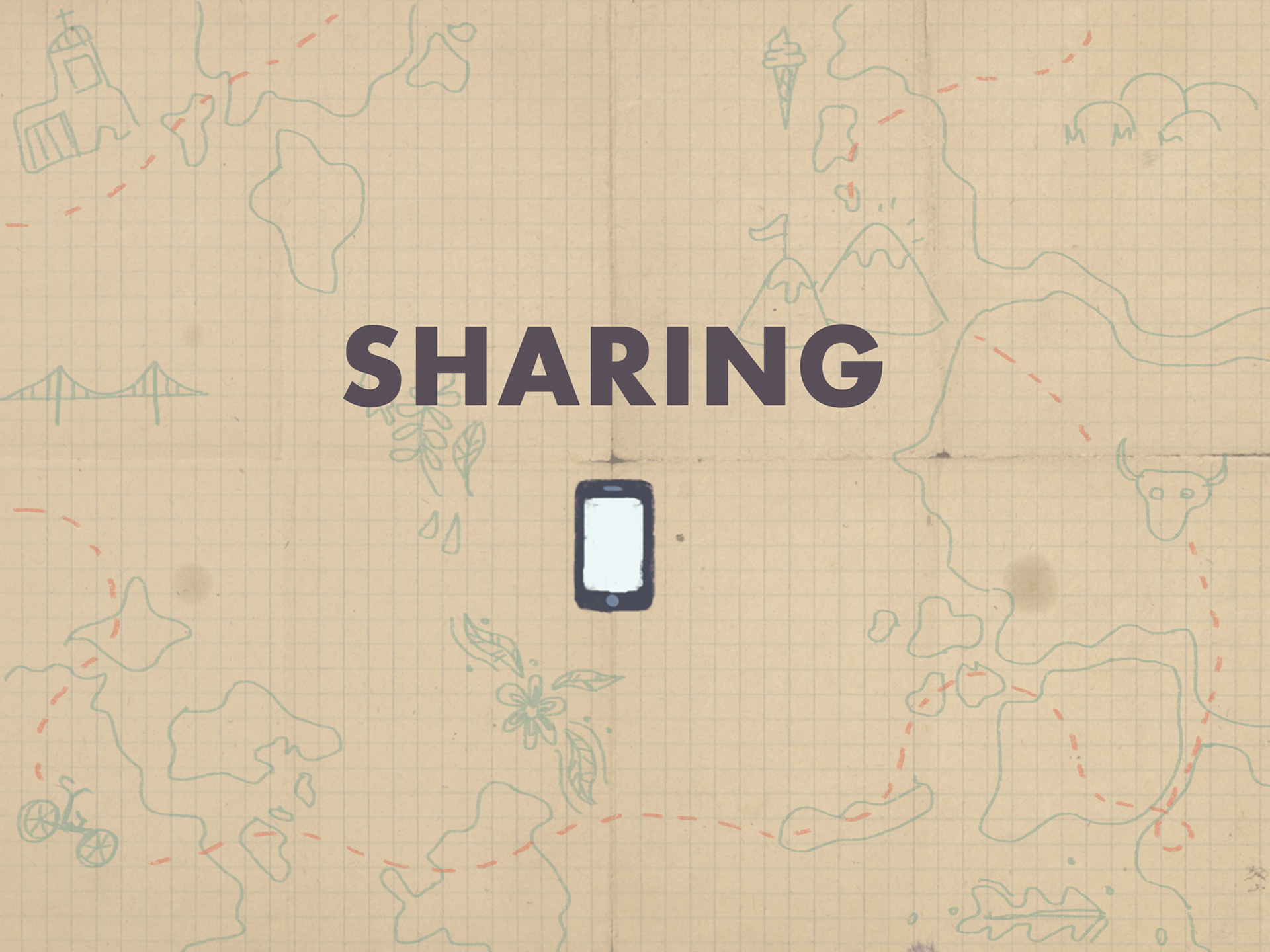 Under "The Process" slide, I lettered a few basic steps with doodles to illustrate the moment-collecting process.