Client: Megan Chan
The Viscaria Dance Festival is the final thesis of my friend Megan Chan, a Dance Major at the De La Salle-College of Saint Benilde. She commissioned me to do the poster and ticket designs for the event.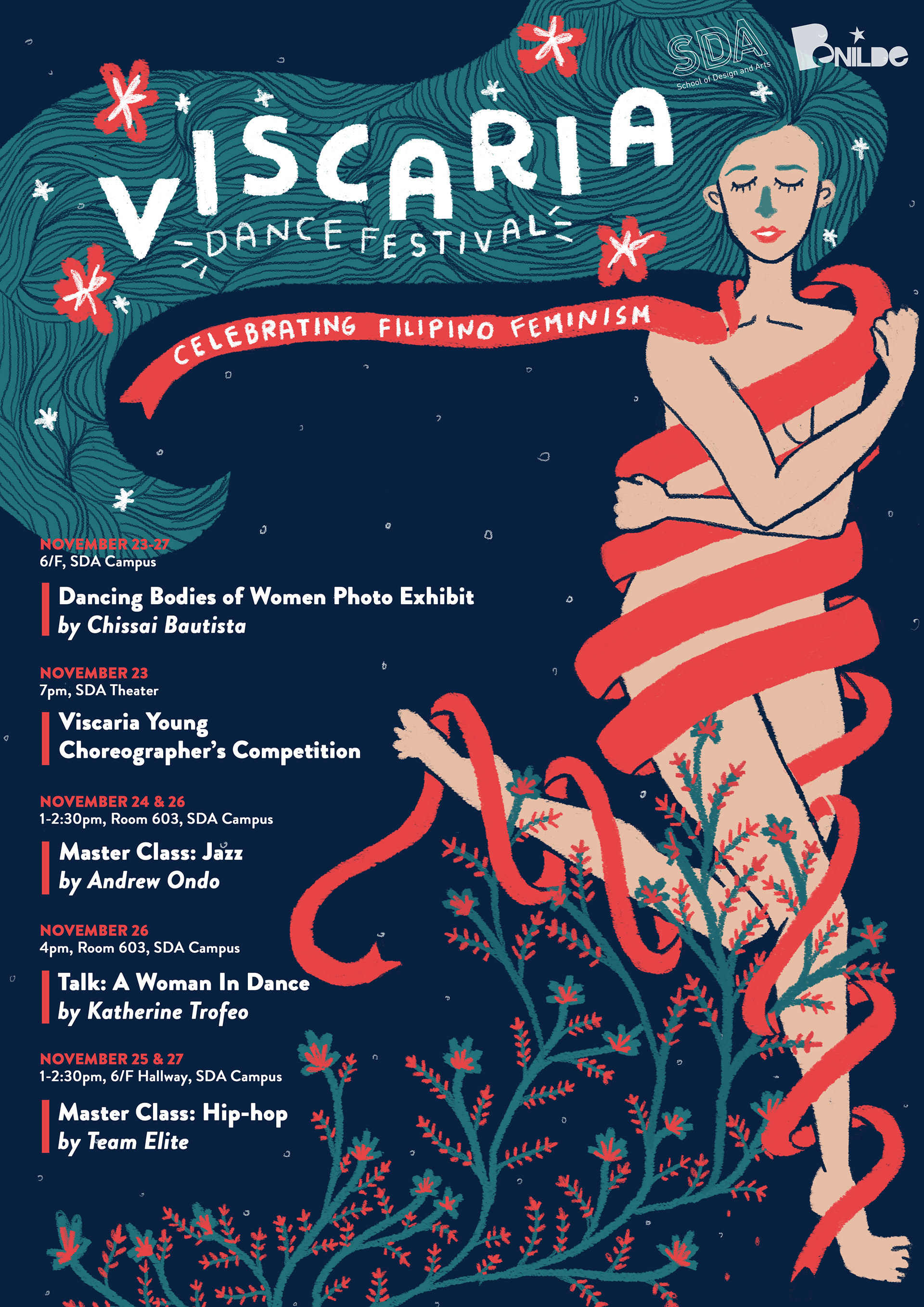 Because the theme was "Celebrating Filipino Feminism", I played around with the concept of a woman and flowers to represent femininity.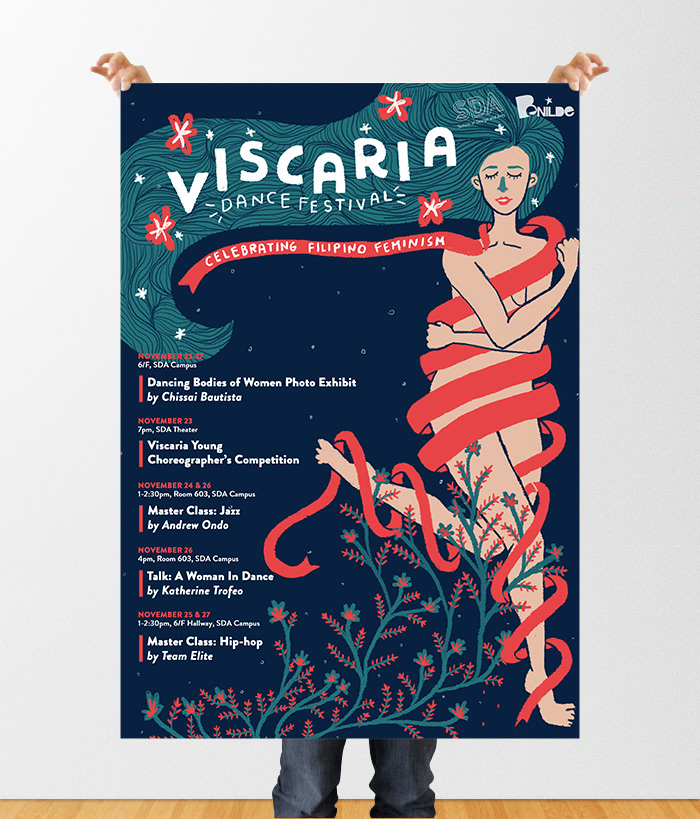 I also designed the ticket for the event.