The Youth Encouter weekend is an annual retreat event for Catholic youth aged 15-21, arranged and sponsored The Youth group of the Saint James Renewal Movement (SJRM). It offers a fresh, engaging experience for young boys and girls to encounter God.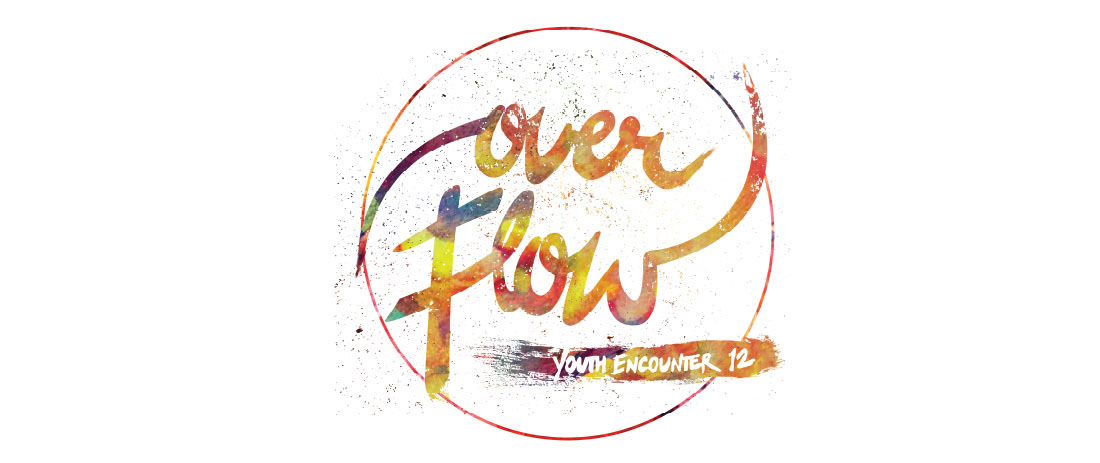 As part of the Secretariat Committee for the event, I was tasked to help design and create materials for the event. Although I didn't handle the initial branding of the Overflow logo, I handled the directory and ID designs.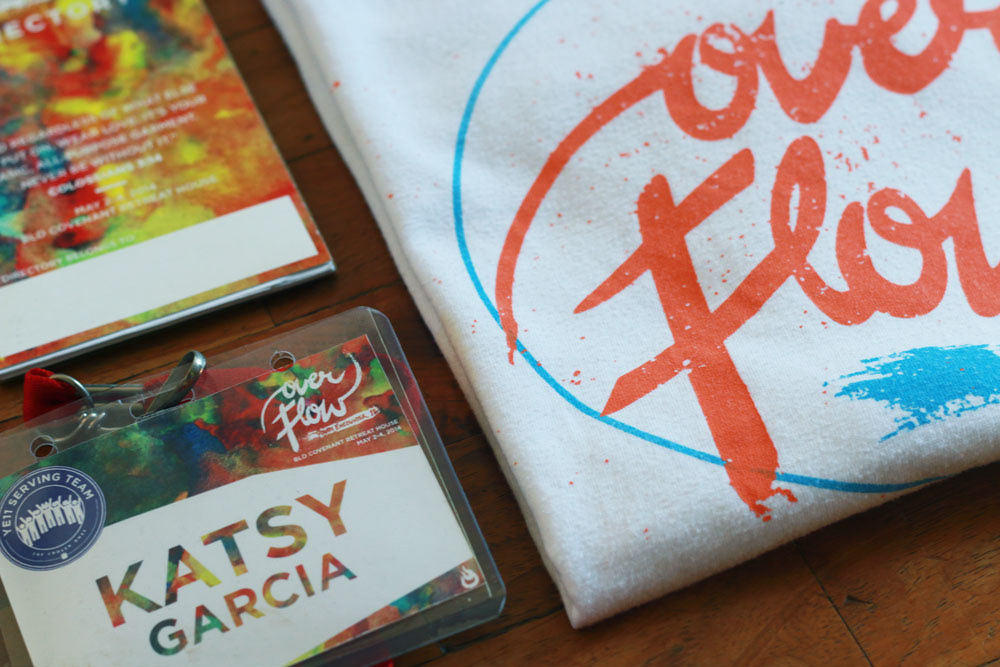 I was given several elements to use, which I combined and integrated into the various collaterals. The theme of the YE Weekend was to feel the overflow of God's great love, so I kept the designs very vibrant, dynamic, and bold.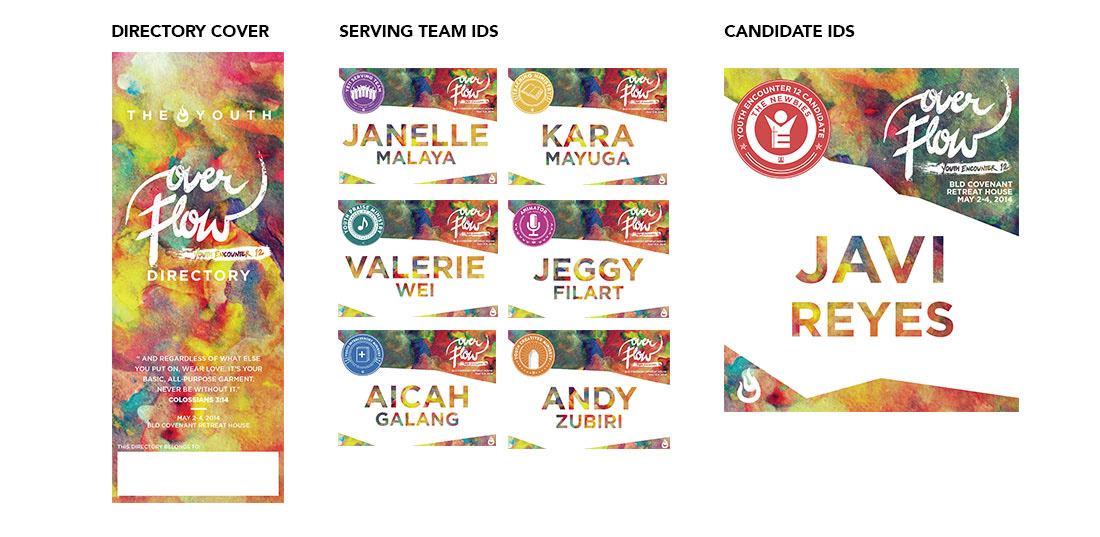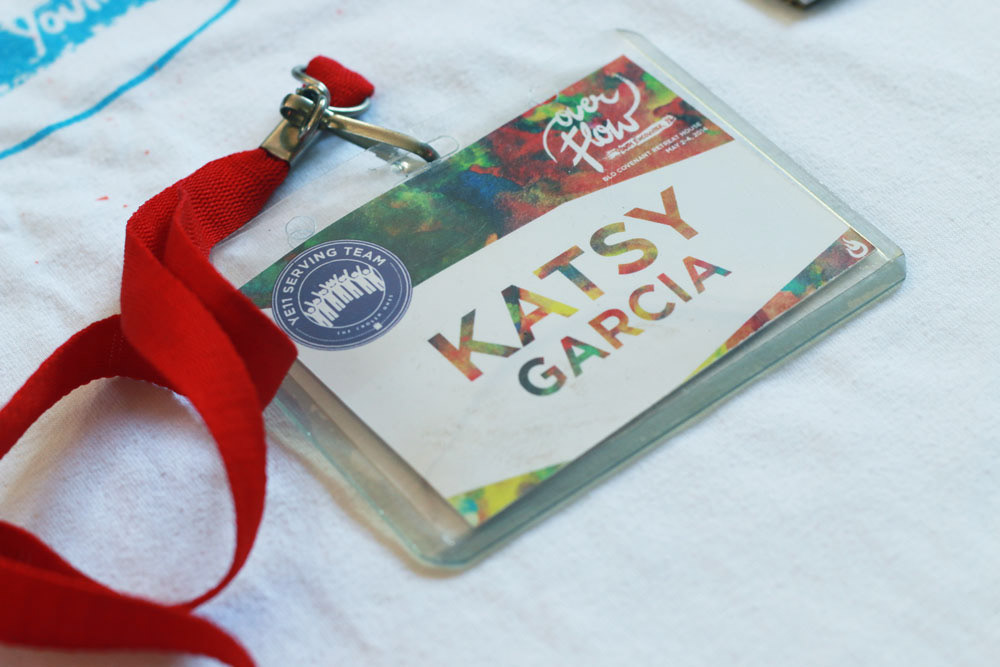 The directory is the gauntlet of the Secretariat Committee every year. The first day the candidates come in, the Creatives Ministry members take their headshots. Over the course of the retreat, Secretariat works their bums off to layout, print, cut, and assemble around 60 directories for the candidates with their information and pictures. This committee is infamous for never getting any sleep, particularly before the third and last day, in order to finish the directories. 
The Secretariat of YE12, I'm proud to say, holds the record for finishing all the directories by the second day. We were amazingly efficient like that. Achievement!