As part of the Creatives Ministry of the The Youth SJRM (Saint James Renewal Movement), I get assigned every now and then to come up with promotional materials for the monthly prayer meetings of the youth group. These visuals are used for Facebook events and online promotion, as well as title slides for the presentations during the meetings. The aesthetic is normally organic lettering over a photo of nature or other visuals related to the theme.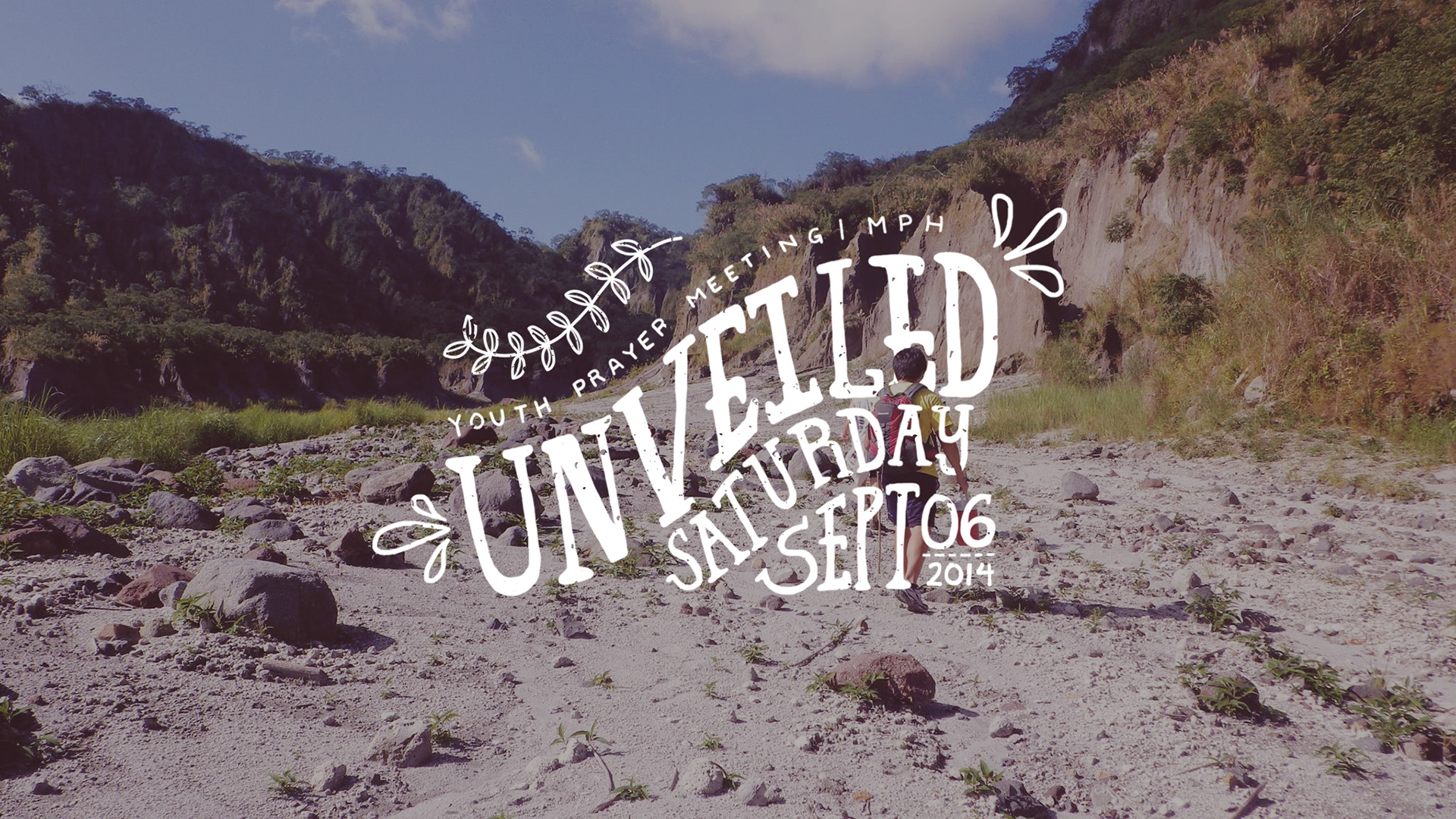 The theme for the Youth Prayer Meeting (YPM) of September 2014 was Unveiled, which talked about finding blessings in burdens. Even when we go through difficult times, they can sometimes be opportunities in disguise. As I heard once in a talk (the name of the speaker is Nicola, but her last name escapes me), "When you think you've given up something big, He has much more in store for you than you can ever imagine."
I sketched a very rough draft of the lettering I wanted on my notebook, then later transferred it to photoshop.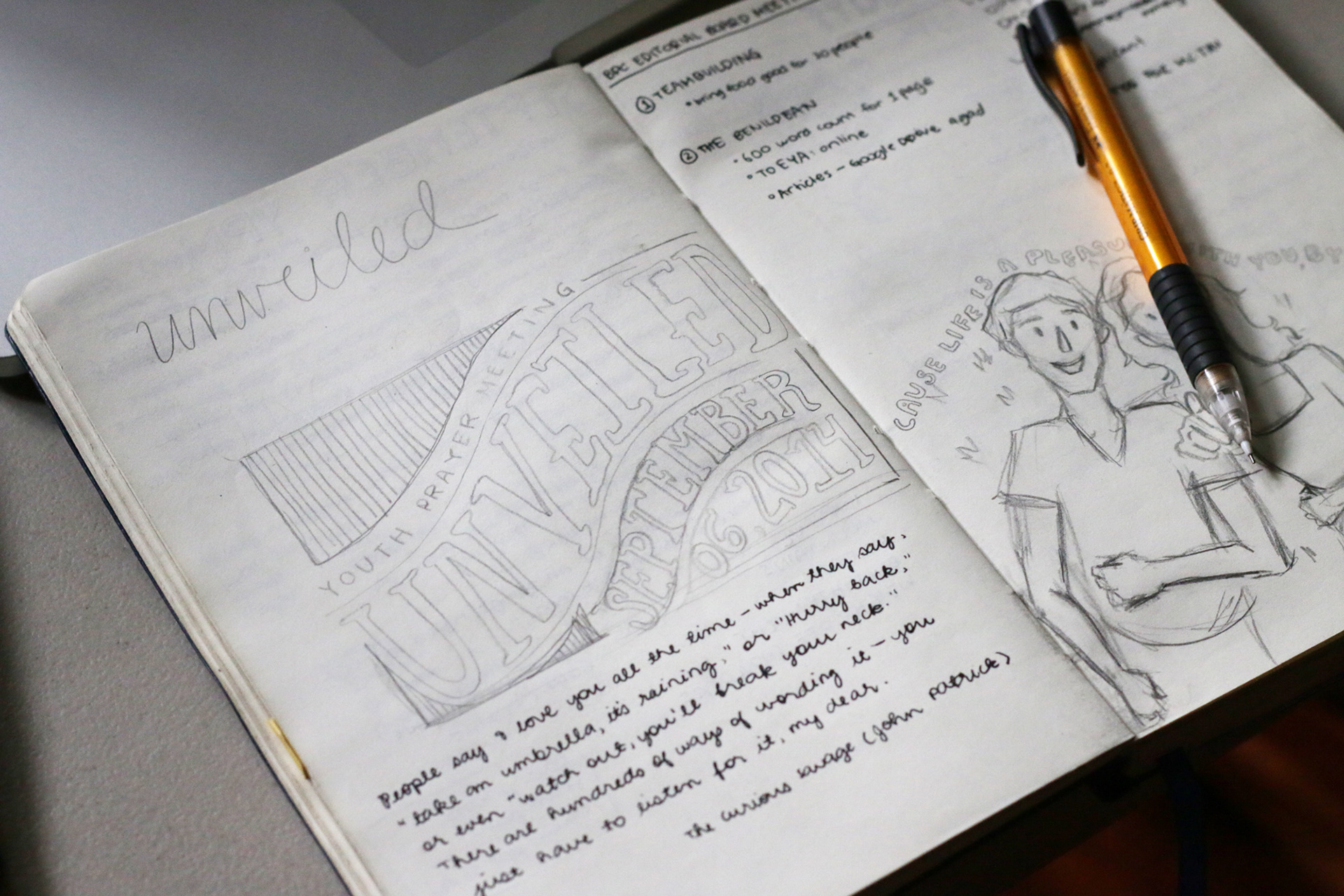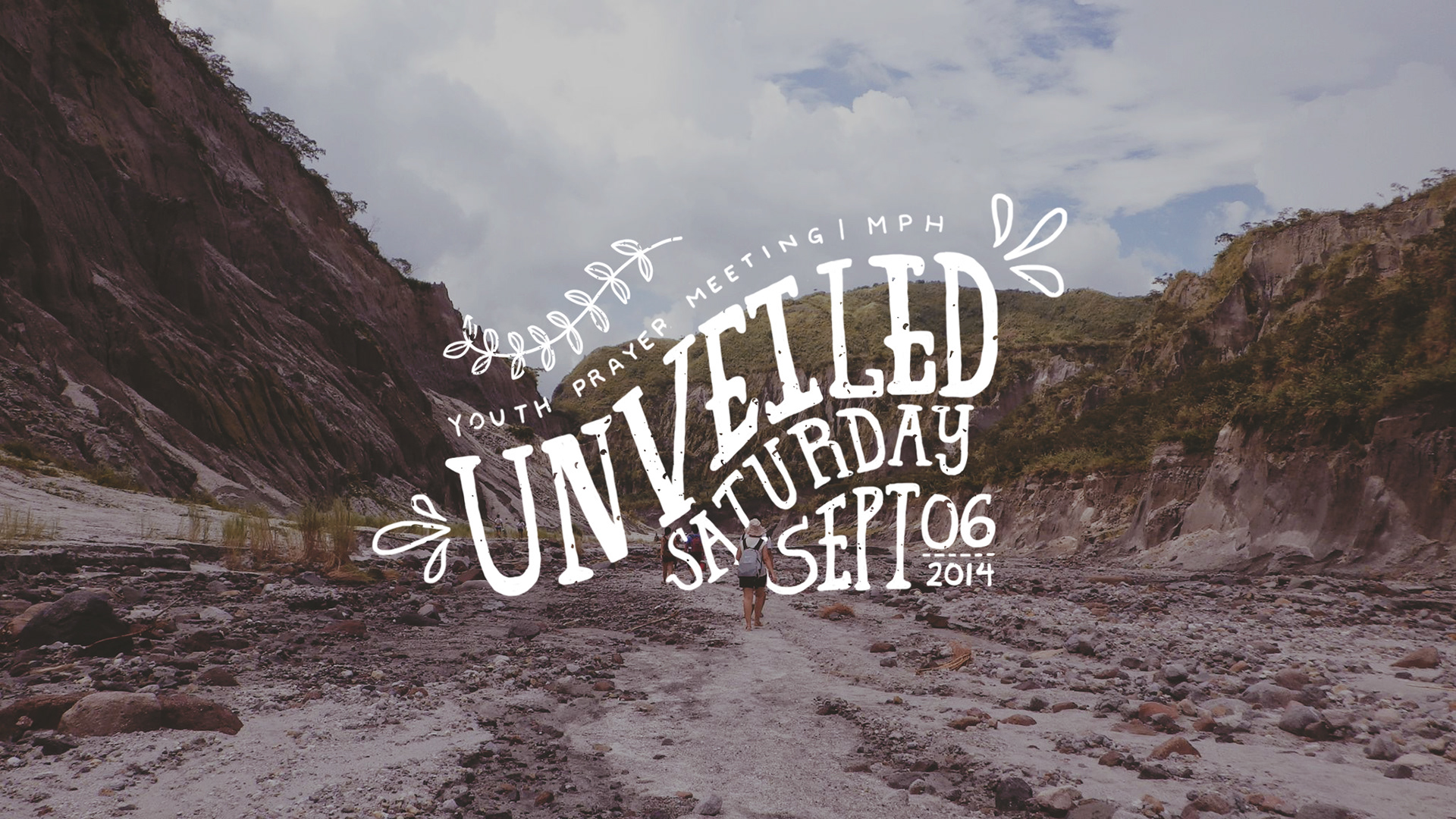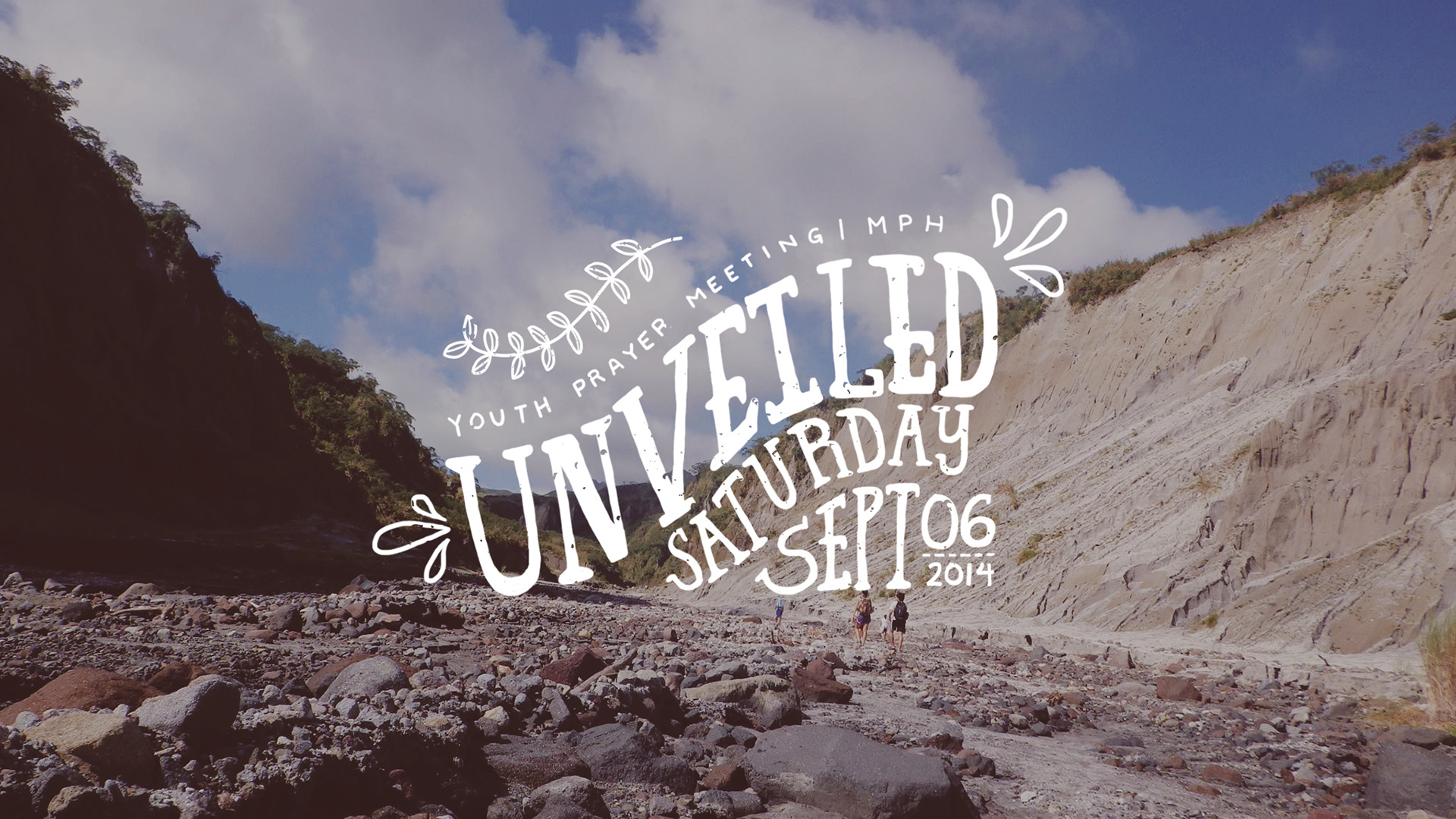 The theme for May's prayer meeting was Yield, which held a two-pronged meaning: first, that we should surrender our lives to God's will as he's the only one who knows our fate and guides us through life, and second, that by surrendering and obeying his will, we can become more bountiful and come out stronger and more blessed.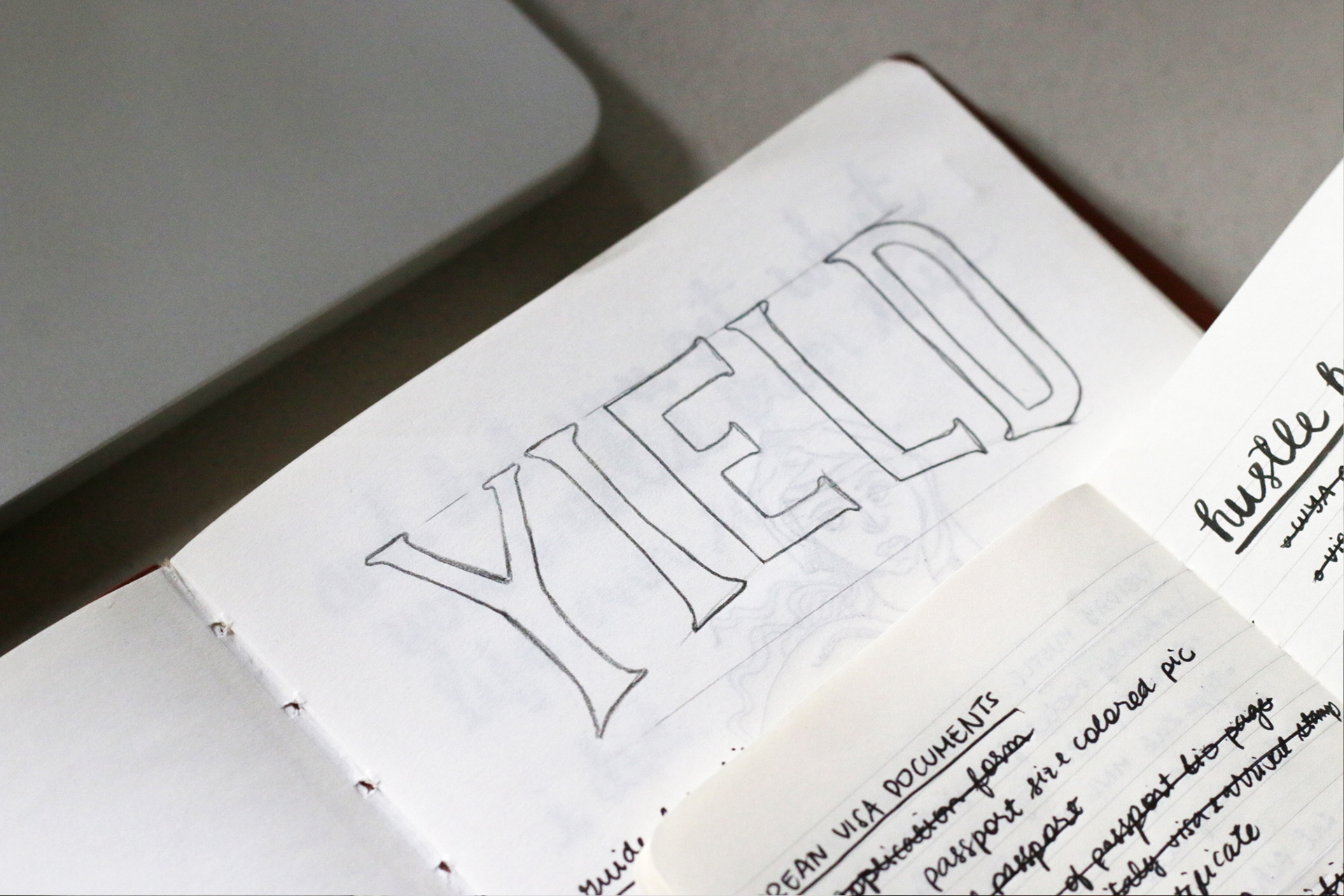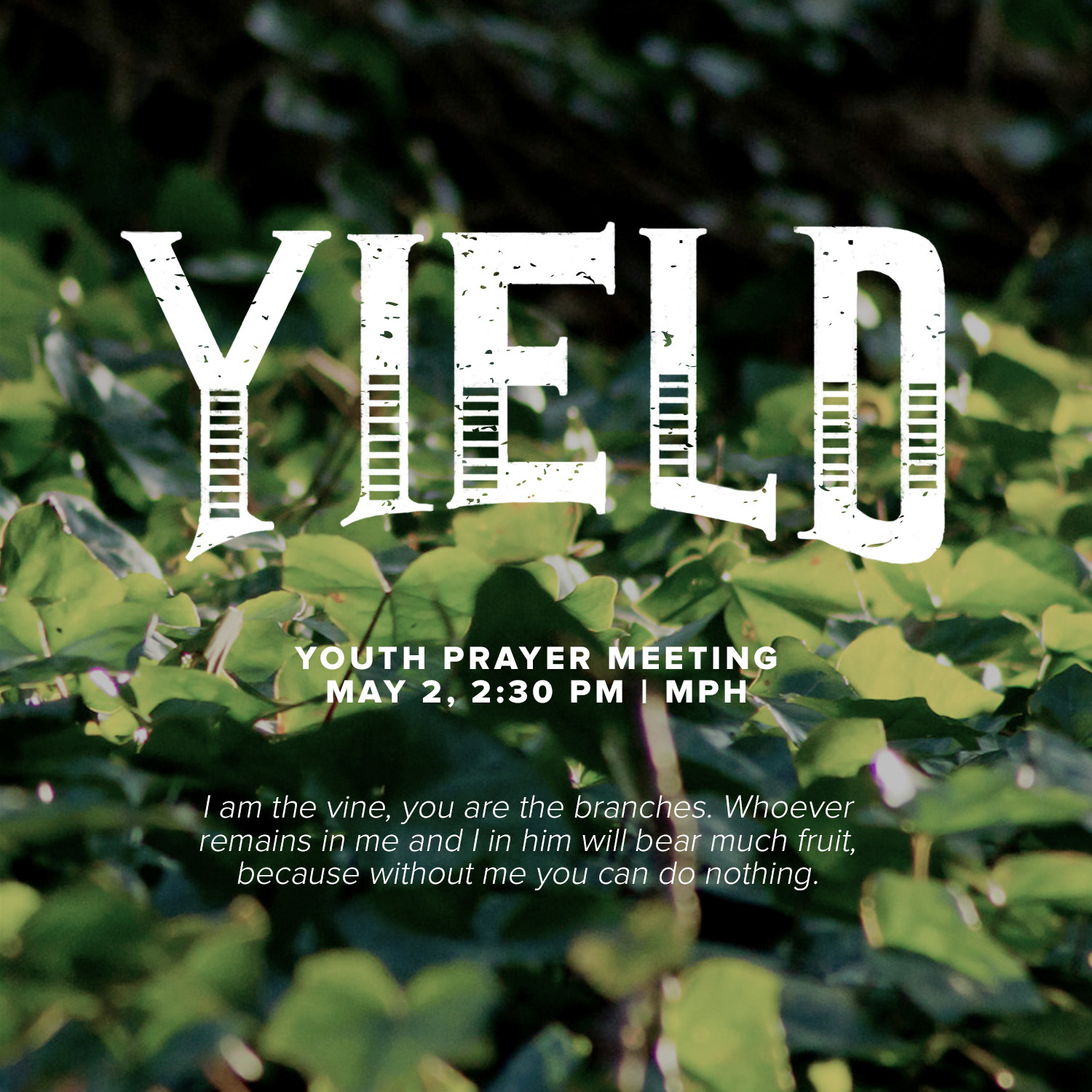 Version 2, with an alternate visual: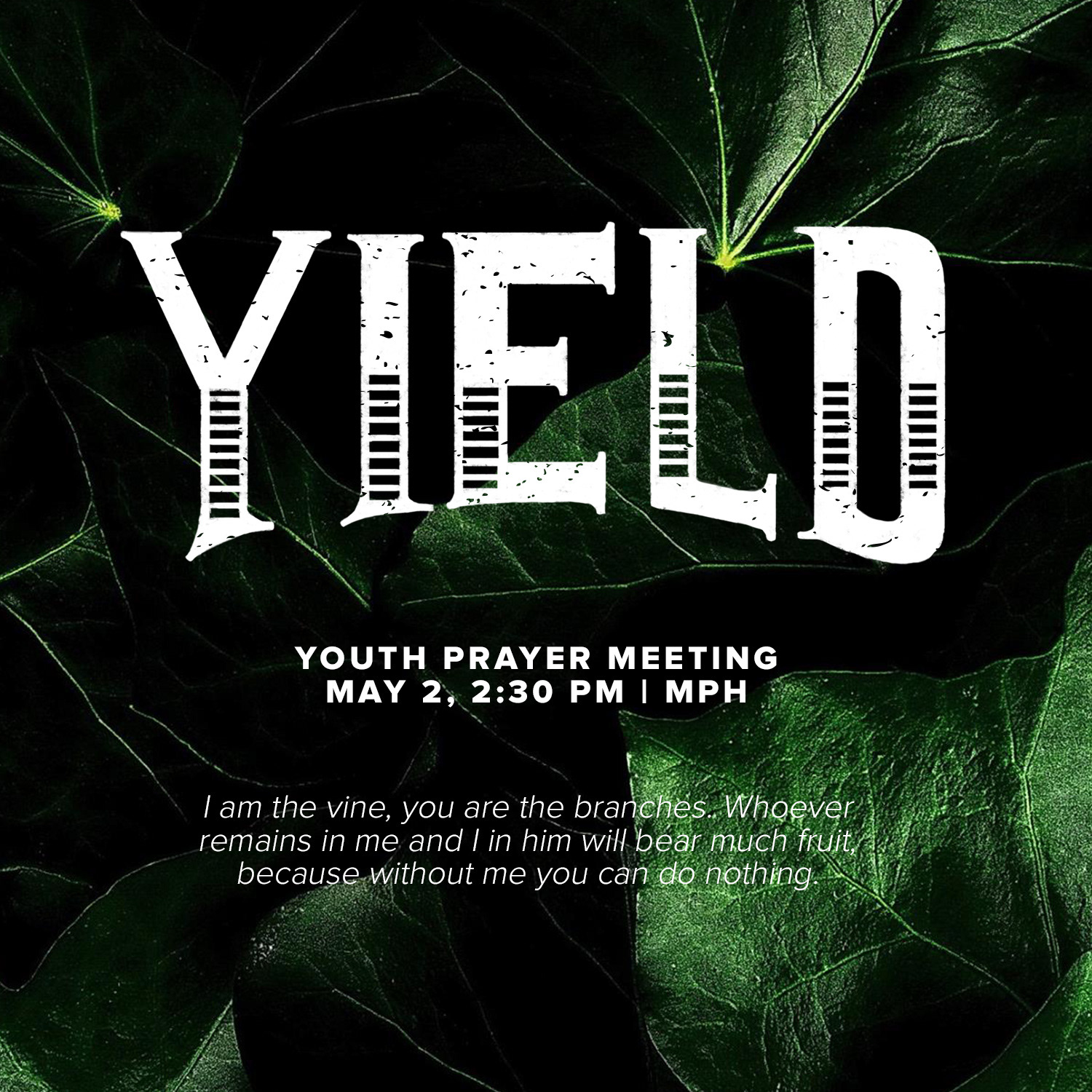 June's YPM was called Gracious Tempest, with the message that God's grace can overcome the tempest that is our life. No matter how rough and daunting the waters, He can calm the storms and still the water. 
At this point, I had recently rediscovered the magic of lettering with brush pens, so I took a swing at using my handwriting and a brush pen to create some bold lettering for the event title.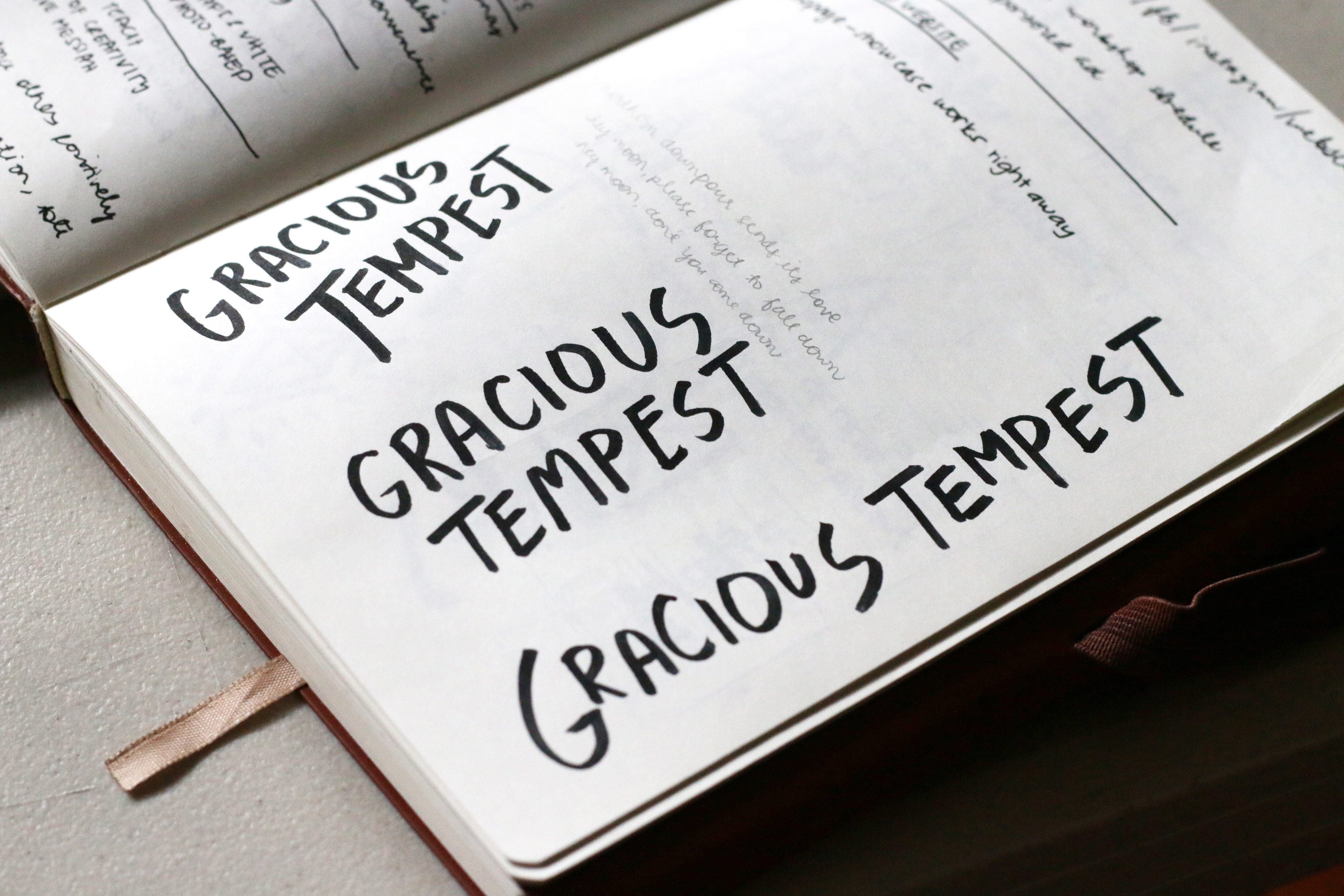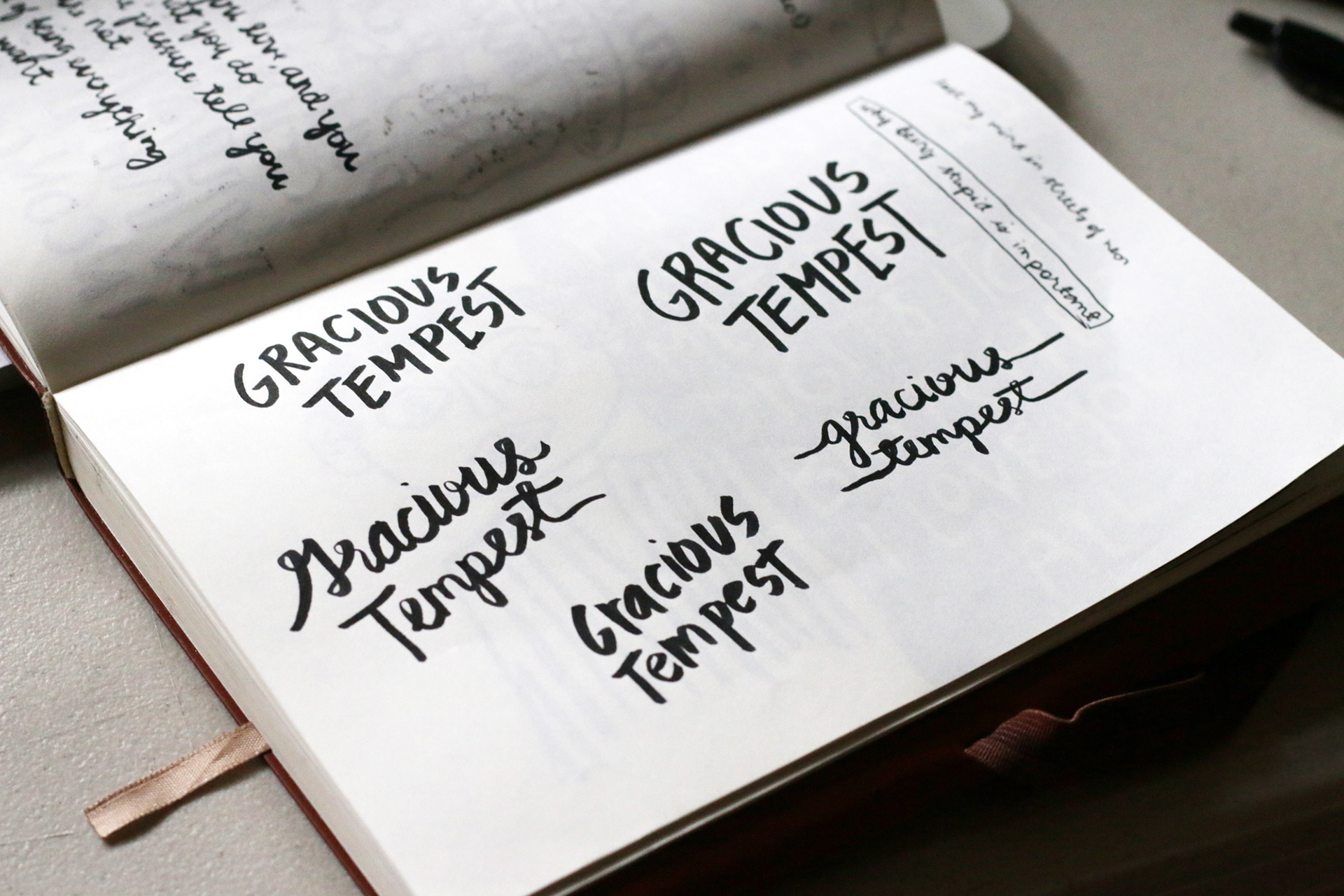 And an alternate version with a different background visual: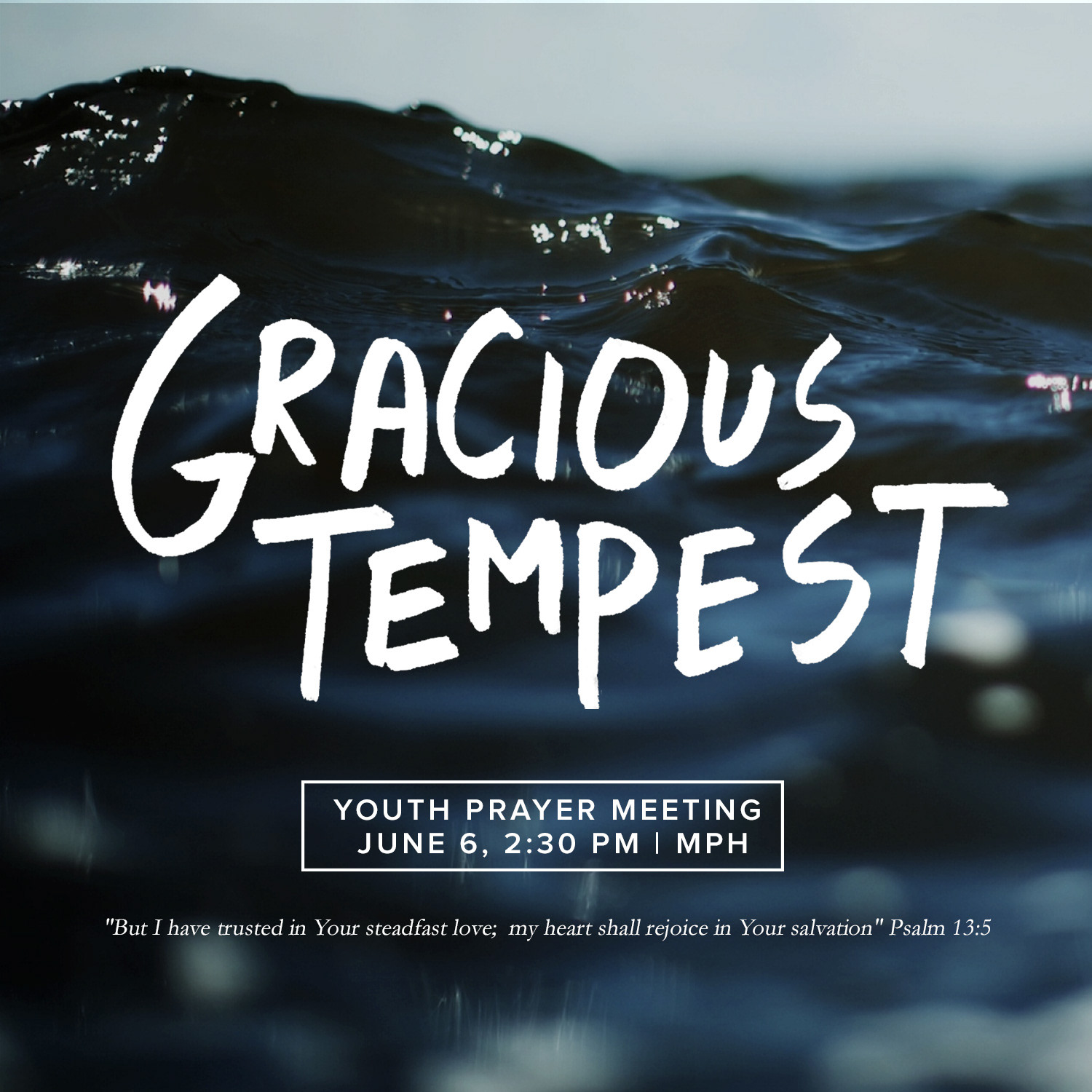 March 2016 Prayer Meeting was called Found, which was centered around the story of the prodigal son.
The theme talked about surrendering and giving oneself completely to God, trusting in his plan for us no matter how lost we feel.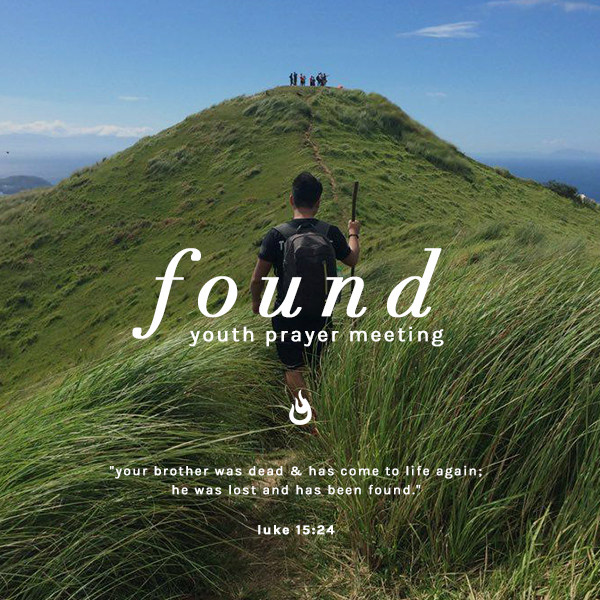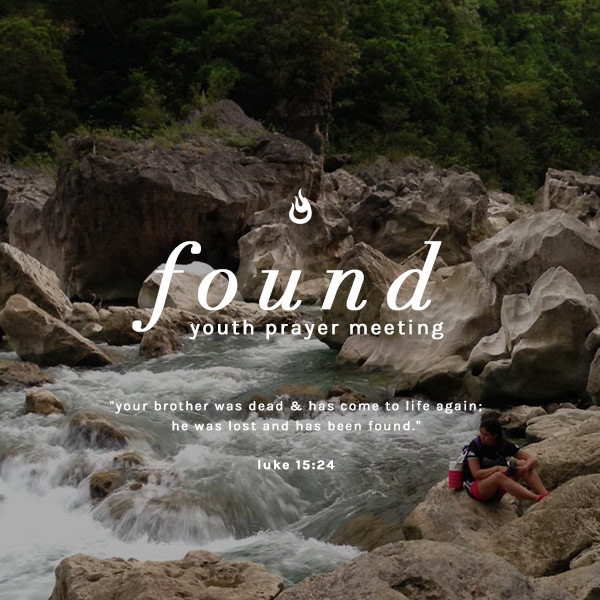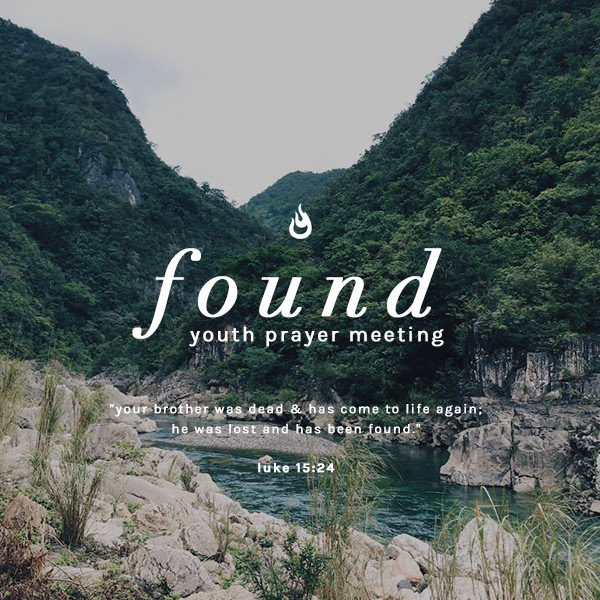 *Images used for the May and June YPM were taken from the internet. These were used for personal and portfolio use only, no copyright infringement intended.
Thank you! :)